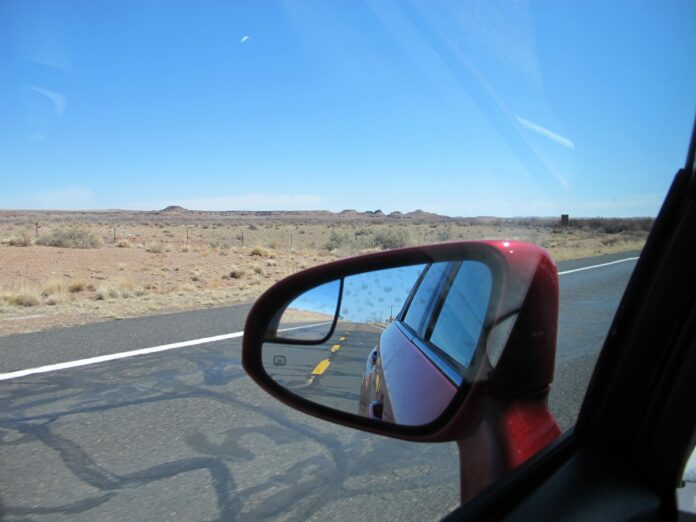 18.3. – 21.5.2023
The exhibition addresses the way in which people overexploit their environment.
While driving through the California desert, Lucie Stahl discovered discarded soda cans in an empty parking lot that someone had used as targets for target practice. Drawn by the equally glossy and matte finishes, she included the cans in her ongoing collection of notation material for future work. The interest in disposable or reusable, but in any case indestructible containers runs seamlessly through her work.
Snapshots taken from inside the car while driving are accompanied by large-scale scan works suggesting landscapes.
The charged clichés of the American landscape meet a culture of supposedly »infinite freedom« shaped by individualism.
The exhibition was curated by Christina Töpfer.
Lucie Stahl – Transit Interior
18.3. – 21.5.2023
Camera Austria
Lendkai 1
8020 Graz, Styria
camera-austria.at