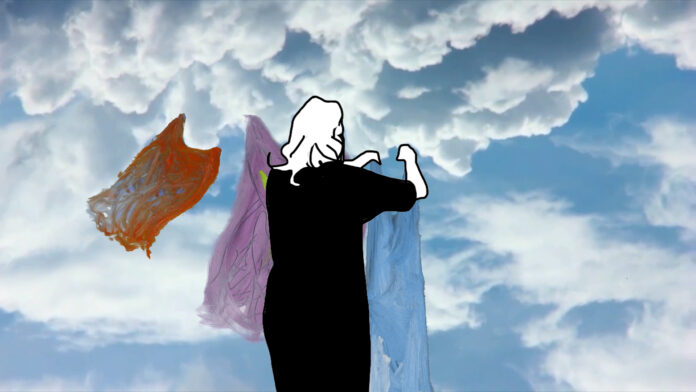 Only the sky is the limit for young Austrian filmmakers. The Austrian foreign culture department helps with ground staff.
Ten years ago, the Academy of Austrian Film and the Cultural Department of the Austrian Foreign Ministry launched the Austrian Short Series. For two years at a time, a curated selection of current Austrian short films which also qualified for the competition of the Austrian Film Award is put together. In cooperation with the Austrian Cultural Forums abroad, this programme offers young, up-and-coming Austrian filmmakers the opportunity to present themselves at international screenings.
Christoph Thun-Hohenstein, head of the cultural department of the Austrian Foreign Ministry, sees the role of the Austrian Cultural Fora primarily in fostering stable international networks and making them accessible to young austrian artists and filmmakers. "This is our declared goal," says Thun Hohenstein. "In recent years we have been able to establish lasting cooperation between the Austrian Short Film Series programme and festivals in several countries. For example, with "Shorts Mexico" or with festivals in Tel Aviv, Madrid or Pristina."
One of the films that will be shown in the current programme is the film "Comrade Tito, I Inherit." by Olga Kosanović, which won the Austrian Film Award for Best Short Film 2022 and was awarded the 3sat Young Talent Award at the Short Film Festival in Oberhausen. A very personal coming-of-age film in which Kosanović reflects on the story of her family, which fled to Austria during the Yugoslavian wars. Kosanović will one day inherit her grandparents' house in southern Serbia and takes this circumstance as the starting point for a light-footed reflection on her own understanding of home, property and identity.
The film "Half of the Sky" is the first cooperatively realised short film by the artist collective The Golden Pixel Cooperative, whose work is situated in the transitional realm of art, media and moving image. The film takes up the theme of the Cooperative Kite Festivals of the Weimar Bauhaus, in which kites were designed as objects of art and flight for use in ceremonial processions in the 1920s.
A second international film programme of the Cultural Department of the Austrian Foreign Ministry is dedicated to current animated film by Austrian artists in cooperation with the Tricky Women Filmfestival. This year's Tricky Women film reel includes works by Ingrid Gaier, Michaela Grill, Claudia Larcher and Katharina Michelitsch. Among them is the film "Issues with my other half" by the architect and media artist Anna Vasof, which in 23 scenes lifts everyday objects or processes out of their everyday hinges through paradoxical interventions.
The film funding programme of Cultural Department of the Austrian Foreign Ministry helps young Austrian filmmakers to set out into the world. To depart into the realm of fantasy, they don´t need help anyway.
Austrian Short Film & Tricky Women Film Roll 2023
Various international locations
www.bmeia.gv.at/themen/auslandskultur
www.oesterreichische-filmakademie.at
www.trickywomen.at