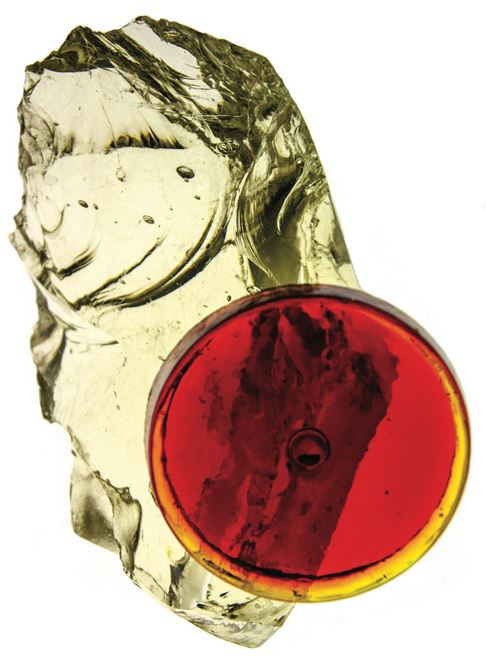 25.03. – 14.05.2023
The exhibition sekretas (Lithuanian for secret) reflects Marija Olšauskaitė's longstanding affinity for the luster of glass.
Glass plays a special role for the artist. It frames and protects composition and friendship, both concrete and symbolic, while anticipating their fragility and possible fragmentation.

sekretas presents works imbued with a whimsical and slick attitude towards the solidity of sculpture. Olšauskaitė's work reflects the tradition of stained glass making that flourished in post-war Lithuania and was often seen in public sculpture and government commissions at the time.

sekretas brings together floating surfaces to look through, resting vessels to hold, colorful benches to carry, a glass pond, hand-blown crockery, reproductions of flowers, words jotted down in notebooks, plants plucked in Uzbekistan, and the company of friends and neighbors to keep.
sekretas – Marija Olšauskaitė
25.03. – 14.05.2023
Grazer kunstverein
Palais Trauttmansdorff
Burggasse 4, 8010 Graz
www.grazerkunstverein.org