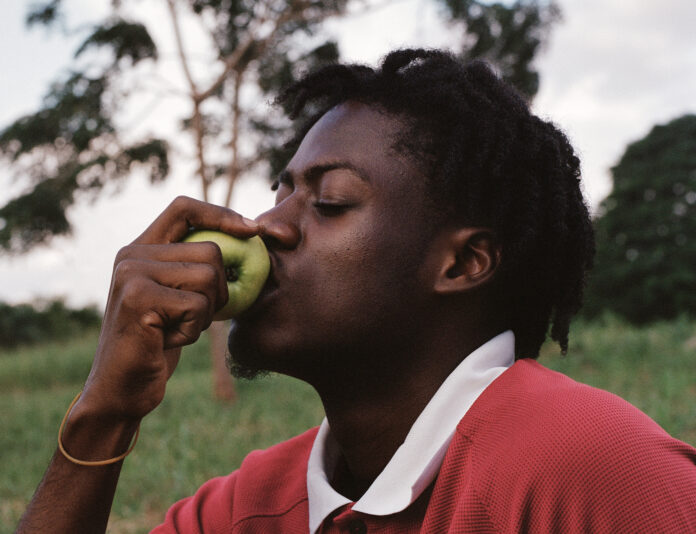 4.5. – 10.9.2023

The photo exhibition features Asamoah's latest project, Forever Lasts Until It Ends, for which he traveled to his parents' country of origin, Ghana. The pictures, taken in the north of the West African Republic, show adolescents in apparently quiet settings and in their relaxed togetherness, resting, reading or making music, with a sense of contemplation, embedded in the picturesque landscape of Talensi and Tongo.
The community, a collective feeling of growing up and independence, time and its transience are the focus of this analogue photographed series.
Eric Asamoah's work show will be expanded to include the photographic series The Day After Tomorrow, created in 2021, which will be presented in an exhibition for the first time. So far it had only appeared as a publication and was awarded "Austria's most beautiful books, 2021". Asamoah photographed in Ghana – in Accra and Kumasi: the sea, palm trees, scenes from city and beach life and in between always young men – alone or in groups. The pictures tell of the sensitive phase of the transition to adulthood that they are currently in.befinden.
Eric Asamoah – Forever Lasts Until It Ends
4.5. – 10.9.2023
Francisco Carolinum Linz
Museumsstraße 14, 4020 Linz
www.ooekultur.at