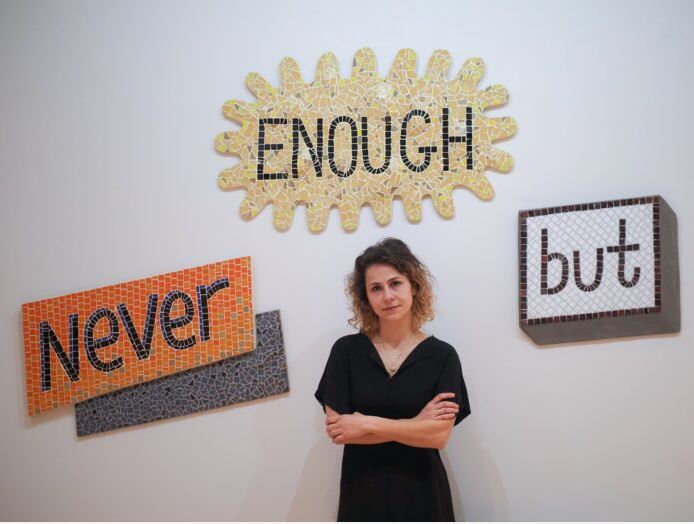 until 27.5.2023
In her solo exhibition, the Austrian visual artist Anna Khodorkovskaya combines mosaics with drawings and portraits that were created as part of a daily artistic intervention project.
Anna Khodorkovskaya's works blur the lines between the traditional and the experimental. Their most important medium are text mosaics, which consist of individual words and sentences that can be recombined interactively by visitors to the exhibition. This interactive element encourages visitors to engage with the artwork in more meaningful ways, making it a truly immersive experience that explores a wide range of issues and ideas, from the personal to the political.
In addition to her text mosaics, Anna Khodorkovskaya is also known for her series of watercolor self-portraits entitled ONE ANNA A DAY. Intimate and personal, these paintings capture the artist's thoughts and feelings in a unique and candid way.
If You See What I Mean – Anna Khodorkovskaya
until 27.5.2023
Austrian Cultural Forum Bucharest
Galerie Mobius
Calea Dorobanți 202, Bucharest
austriakulturdigital.at