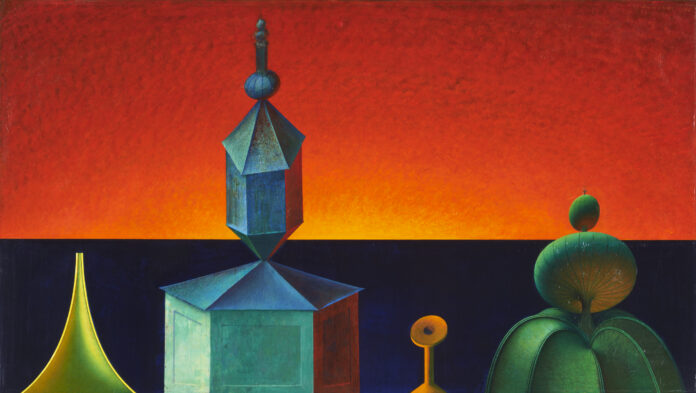 3.6. – 10.9.2023
The Fantastic Surrealists exhibition takes a fresh look at the fantastic and its repressed worlds.
In Austria, an interest in the abysmal, otherworldly, psychologically profound and sometimes violent manifested itself within art history and over large parts of the twentieth century. This is perhaps most evident in the loose grouping of the Fantastic Realists.
With works by Eva Aeppli, Walter Behrens, Arik Brauer, Ernst Fuchs, Rudolf Hausner, Wolfgang Hutter, Helmut Leherb, Anton Lehmden, Éva Nagy, Kurt Regschek and Curt Stenvert.
The exhibition was curated by Sandro Droschl.
Fantastic Surrealists
3.6. – 10.9.2023
HALLE FÜR KUNST Steiermark
Burgring 2, Graz
halle-fuer-kunst.at