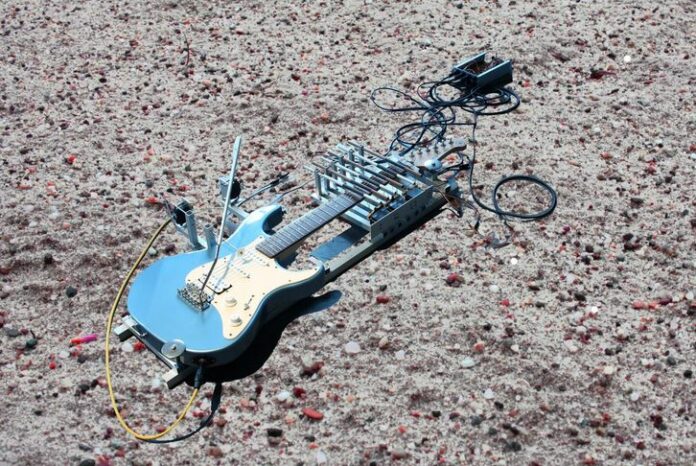 9.6. – 10.6.2023
The extraordinary music festival shows possible forms of future variants of the future. With 18 international, outstanding musicians, sound artists and DJs of all generations, genders and musical styles.
The energy of the imagination by Misz Sputnik with apocalyptic-surreal messages from a science fiction world, the wide range of sound combinations by Angélica Castelló, the pure tonality of contemporary music by Georg Vogel, the noise of the experimental, the sound and space of Bernhard Fleischmann's electronics , the connection between music and nature by Tahereh Nourani, as well as the power and wit of tradition and Afrofuturism by Sekou Kouyaté, the "Jimi Hendrix of the Kora", are mixed into the musical texture of the festival.
Three installations also take the audience to distant worlds in terms of time and space:
The Performance Music Mission Mars, a first public test concert under difficult conditions on Mars.
Water explores the element and its properties as a new sound space.
Sumerian Triptych, with its three discs carrying images, sound and information, sets the course for the past and the future.
FAT FUTURE – Festival der Zukunftsmusik
9.6. – 10.6.2023
Jazzit:Musik:Club Salzburg
Elisabethstraße 11, 5020 Salzburg
www.fatfuture.at