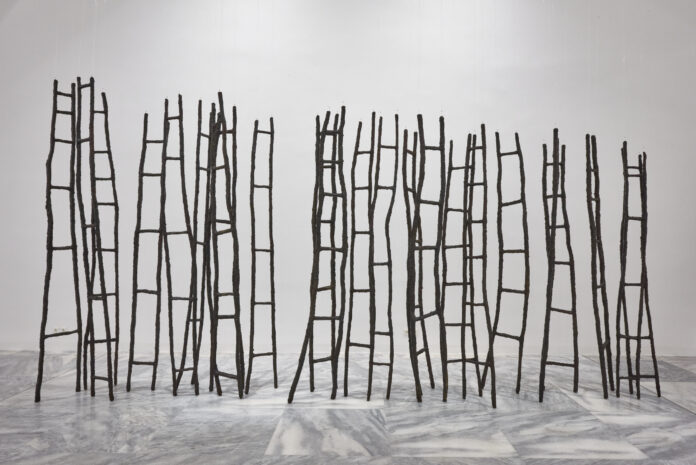 24.5. – 1.10.2023
The comprehensive personale ROSEMARIE CASTORO: Land of Lashes opens the new exhibition hall MAK Contemporary in the MAK on Stubenring.
Castoro developed Land of Lashes as a serial arrangement of oversized eyelashes that mutate into moving bodies with limbs. The Land of Lads installation consists of a multitude of elements. The "land of boys" – as a counterpart to the female – stands on permeable ground. Individual ladders bend and stretch like a row of young trees. "The ladder is a cultural tool. The forest is a source of food. I, a cultural animal, make tools to build forests," says the artist.

Rosemarie Castoro was one of the most versatile artists in New York of her time and combined text, graphics, drawing, painting, stage design, sculpture and performance.
ROSEMARIE CASTORO: Land of Lashes
24.5. – 1.10.2023
MAK Contemporary
Stubenring 5, 1010 Wien
www.mak.at