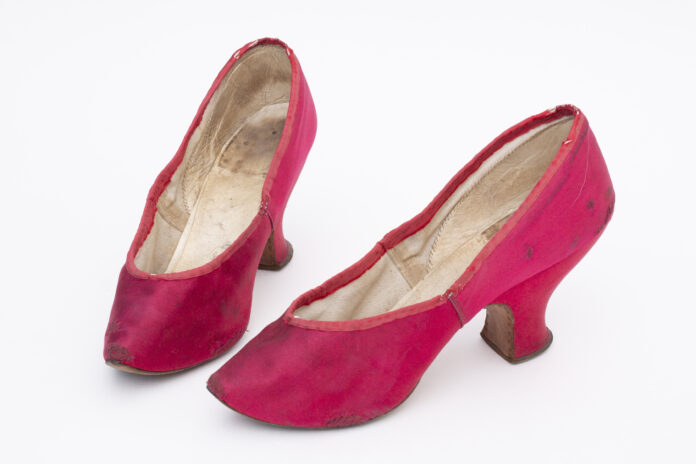 16.6. – 22.10.2023
Blinde Date is a rendezvous with artefacts that visitors to the Nordico City Museum have not yet met and know little or nothing about.
The curious, the everyday, the big, the small and the precious, from the garter to the work of art: there is no overarching theme that concentrates on a specific area of the collection or prefers certain content and leaves out others. As in a cabinet of art and curiosities, things of different origin and purpose are presented together. Everything is of the same value, whether small or large, old or comparatively new, made of precious material or of little material value, whether it is an important painting or a simple everyday object.
Blind Date presents unusual visual experiences and the city museum as a creative place of research. Visitors are invited to approach the exhibits with an open mind and with aesthetic sensitivity. A completely new look at the Nordico collection that sharpens perception and sparks the joy of discovery.
Curated by Sabine Fellner.
Artists: Ana­to­le Ak, Eli­sa Andes­s­ner, Iris Andra­schek, Ger­hard Bal­der, Chris­ta Bau­er-Jeli­nek, Chris­ti­ne Bau­er & Arnold Pich­ler, Ellen Bitt­ner, Ger­hard Brandl, Diet­mar Brehm, Kle­mens Brosch, Bern­hard Cel­la, Wolf­ram Dach­au­er, Raoul Dufy, Astrid Ess­lin­ger, Kris­ti­an Fenzl, Mar­git Feye­rer-Fleisch­and­erl, Kle­mens Figl­hu­ber, Bern­hard Fuchs, Wolf­gang Georgs­dorf, Rai­ner Gams­jä­ger, Phil­ip­pe Ger­lach, Heinz Göbel, Moritz Göt­ze, Doris Gri­nin­ger & Chris­ti­an Huber, Katha­ri­na Gru­zei, Rein­hard Gup­fin­ger, Ger­hard Guten­ber­ger, Ursu­la Gutt­mann, Alfred Haber­point­ner, Wolf­gang Hang­ho­fer, Alfred Hansl, Egon Hof­mann, Mar­kus Hue­mer, Johann Jascha, Anton S. Keh­rer, Gül­bin Koçak, Hel­mut Kolar, Oskar Kokosch­ka, Maxi­mi­li­an Kol­ler, Paul Kranz­ler, Peter Her­bert Kraml, Augus­te Kron­heim, Ste­fan Kunt­ner, Eve­lyn Kunt­scher, Josef Lin­schin­ger, Pepi Mai­er, Mat­thi­as May, Pau­la May-Pil­les­mül­ler, Mar­gret May­er-Nord­ström, Ger­lin­de Mie­sen­böck, Maria Moser, Alo­is Nim­mer­voll, Robert Oltay, Lise­lot­te Pach, Rena­te Payer, Max Pech­stein, August von Pet­ten­ko­fen, Moni­ka Pich­ler, Carl Anton Rei­chel, Johann Bap­tist Rei­ter, Anne­ro­se Riedl, Mar­git Rie­zin­ger, Hel­ga Schager, Leo Schatzl, Ade­le Schäf­fer, Mar­tin Schei­ber, Egon Schie­le, Franz Sed­lacek, Han­ne­lo­re Soll­mann, Peter Som­mer­au­er, Clau­dia Stei­ner, Tho­mas Stei­ner, Her­bert Chris­ti­an Stö­ger, Ewald Wal­ser, Anton Watzl, Leo­pold Zinnögger.
Blind Date – Appointment with a Collection
16.6. – 22.10.2023
Nordico Stadtmuseum Linz
Simon-Wiesenthal-Platz 1
4020 Linz
www.nordico.at