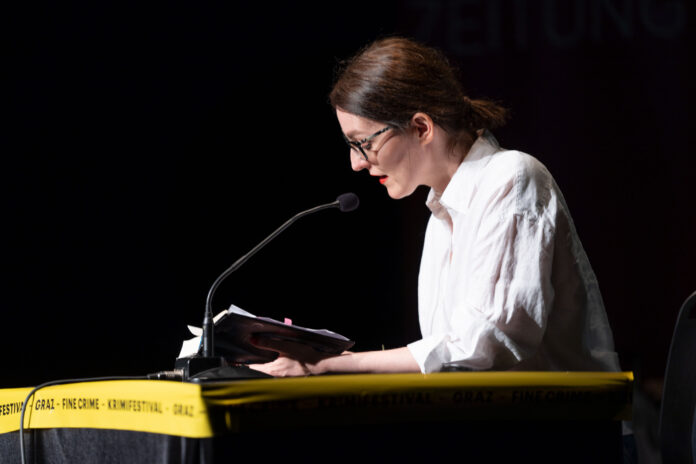 12.6. – 17.6.2023
Fine Crime – Festival for Suspense Literature is entering its 9th round! For one week, the festival is dedicated to the work of local crime fiction authors – including readings, city tours and a long night of crime fiction.
The festival will open with a reading by Joesi Prokopetz on the Murinsel in Graz. Stars such as "Wanderhure" creator Iny Lorentz, the "Kluftinger" authors Klüpfl & Kobr, "Totenfrau" star Bernhard Aichner and actress Aglaia Szyszkowitz appear. In addition, crime stars such as Eva Rossmann, Herbert Dutzler, Stefan Slupetzky, Manfred Baumann and Claudia Rossbacher.
A total of around 30 authors read in Graz, Gnas, Zeltweg, Gratwein-Sraßengel, Weiz, Fernitz-Mellach and Thal. There are also city tours, exhibitions and scientific lectures.
One of the highlights is definitely the Long Night of Crime on the Murinsel in Graz, where, among others, Thomas Brezina, Kurt Palm, Roman Klementovic, Grän and Mezei, Lutz Kreutzer and Gudrun Wieser will be reading.
The Fine Crime Awards 2023 will be presented on June 16 on the Murinsel.
Fine Crime – Festival for Suspense Literature 2023
12.6. – 17.6.2023
variouis locations
Graz and Styria
finecrime.com