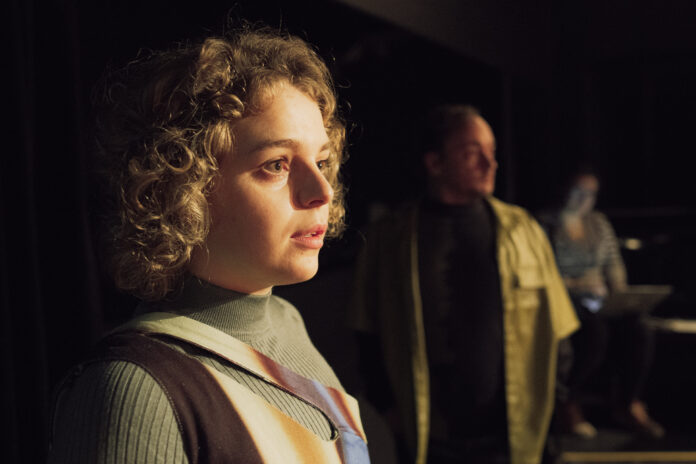 21.6. – 25.6.2023
Under the title INTO THE OPEN, the festival deals with new beginnings and reflects on how to leave the difficult behind in times of crisis and uncertainty and set off into a new, open future.
The festival is dedicated to the new drama and starts with the one-person play "The Knitting Pilgrim" with the Canadian actor and textile artist Kirk Dunn.
In its production "Mauern", the feminist Berlin performance collective She She Pop searches for possible future visions, and in its virtual reality project "Wunderland", director Kurdwin Ayub puts the viewer in the role of a child on the verge of a parental relationship conflict.
In the Schauspielhaus, the two in-house productions "Identitt Receptionist" and "Fischer Fritz" provide food for thought on the topics of the identity debate and the lack of care.
In the discourse program, the dramatist Thomas Perle invites you to a discussion about multilingual writing and practical theater experiences, and in the follow-up discussion on "Identitti receptionist" the question is asked who tells whose story and how the writers, directors and actors deal with the proximity or distance between their own and deal with other realities of life.
International Playwrights Festival Graz 2023 / Various Locations Graz, Styria Graz 2023
21.6. – 25.6.2023
Various locations Graz, Styria
www.dramatikerinnenfestival.at