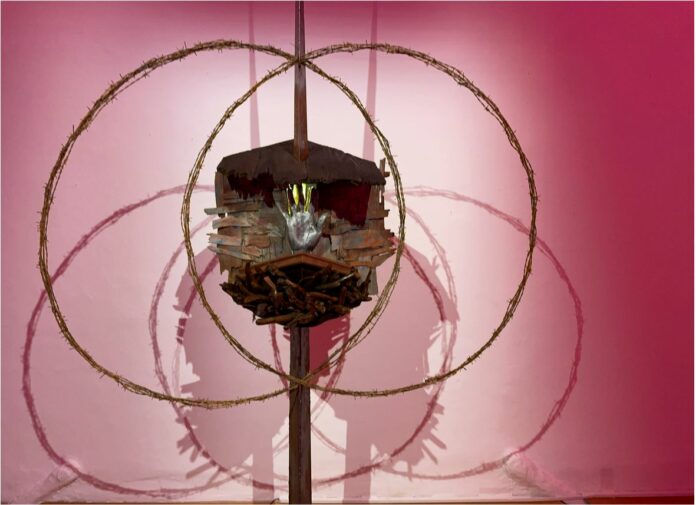 15.6. – 5.8.2023
What impact do scientific research and development have on our societies?
With FLEEING SHADOWS, the exhibition by Canadian artist, media scientist and filmmaker Henry Jesionka impressively demonstrates hubris, humility, technical and human tragedies. At the same time, the works pay homage to the scientific ambition and creativity of humanity.
The focus of the exhibition is, among other things, multimedia sculptures around the physicist and father of the atomic bomb, J. Robert Oppenheimer, but also commemorates the migrants who – in search of a better future – died trying to cross the Mediterranean Sea to Europe.
Fleeing Shadows – Henry Jesionka
15.6. – 5.8.2023
Kulturzentrum bei den Minoriten
Mariahilferplatz 3
8020 Graz, Styria
www.fleeing-shadows.com