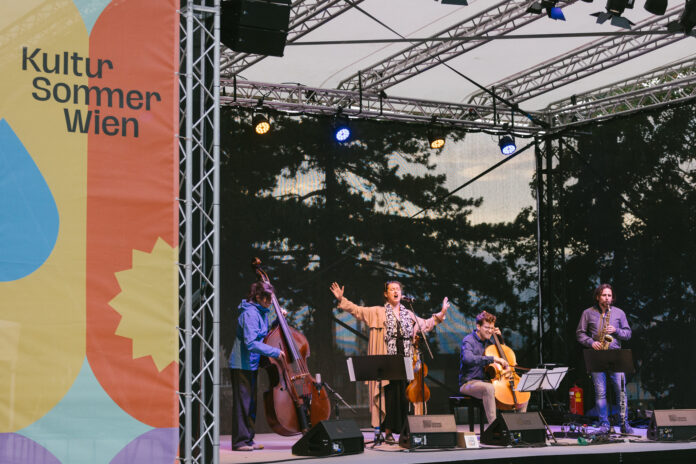 30.6. – 13.8.2023
There is a wide range on offer: from pop, rap, rock and hip-hop to soul, indie and classical concerts, from dance, theater and performance to cabaret, comedy and improv theater – whether contemporary circus, puppet theatre, experimental music or Austropop – everyone will find their favorite cultural program at the Vienna Cultural Summer.
The program of the Vienna Cultural Summer 2023 is a showcase of the city's art and culture scene: among the approximately 2,000 artists are surprising new discoveries as well as well-known greats. A total of over 500 acts from the fields of cabaret, literature, music, performance, dance, theater and contemporary circus are on the schedule.
This summer there are nine stages in nine different districts. The stages in Reithofferpark (15th district), in Währinger Park (18th district) and at Schrödingerplatz (22nd district) are brand new. From last year, Kultursommer fans already know the water tower in Favoriten (10th district), the Herderpark (11th district), the Kongresspark (16th district), the Mortarapark (20th district), the Mühlschückelpark (21st district) and the soccer field of ASK Erlaa in Meischlgasse (23rd district).
Vienna Cultural Summer 2023
30.6. – 13.8.2023
various locations, Vienna
www.kultursommer.wien