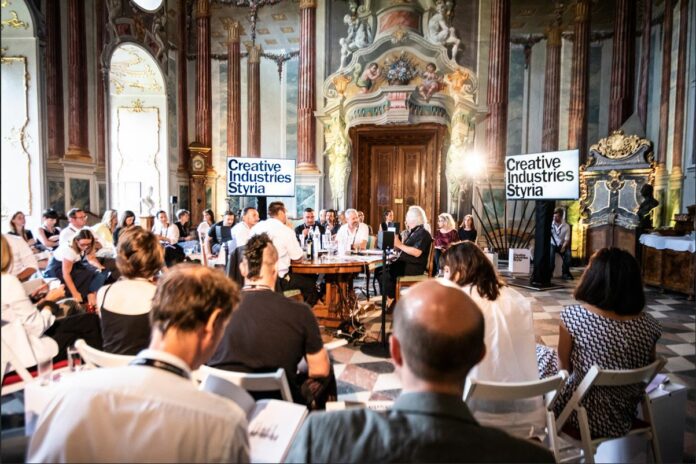 5.7. – 6.7.2023
The Austrian Design Talks at Schloss Hollenegg present successful partnerships between design and classic business. Using best practice examples, they show how design contributes to success, how the development process works and how companies benefit from design.
For example, Vöslauer has teamed up with the industrial design office Dottings to redesign the returnable glass crates for the Austrian mineral water producer. The design requirements: achieve the best possible use with as little material as possible and cover as many functions as possible.
The architecture office NONA Architects is creating a location for creative and innovative work with the redesign of former industrial buildings on Campus V in Dornbirn, in Vorarlberg. Together with Stefan Hagen, founder of the management consultancy Hagen Management, Vorarlberg's only female architect's office shows how a vision became reality.
These and many other talks take a look at the people and companies behind the products and services, tell their story and provide insights into the creative process. The range of products and services in the two-day program spans from the development of furniture, vehicles and medical equipment to control systems and interior design. As diverse as the design process is, it is a decisive factor in success.
Austrian Design Talks
5.7. – 6.7.2023
Schloss Hollenegg for Design
Hollenegg 1
8530 Schwanberg, Styria
www.designforum.at