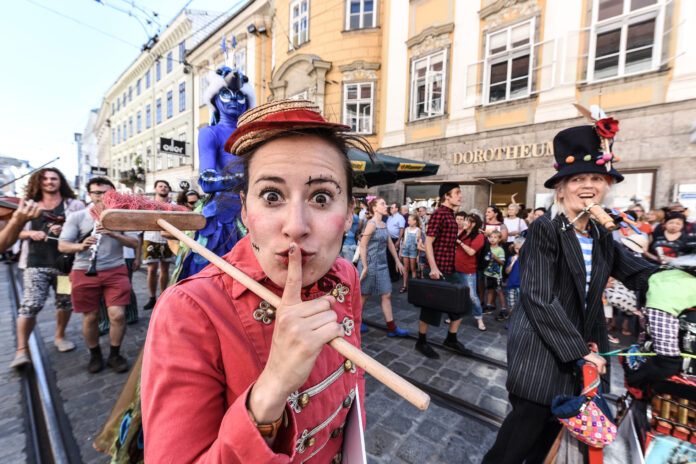 20.7. – 22.7.2023
The diversity of street art can also be seen in Linz this year: from comedy and clowning, juggling, figure and object theatre, to acrobatics, fire and high-wire artistry, to dance and music of all kinds.
Around 100 companies and solo artists transform downtown Linz into one big stage. Street art is immediate and direct. Creativity, spontaneity and a love of improvisation characterize this special art form, which unfolds on the streets and squares and does not require a stage or large-scale technology.
The old town, Pfarrplatz, Hauptplatz, Promenade, Herrenstraße and Landstraße become stages for the artists. Comedy, tricks, fire shows, music, pantomime and high-wire acrobatics – the performances are fun and colourful.
Admission to the plaster spectacle is free and the artists look forward to a round of applause after their performances. And of course also about the hat money!
Pflasterspektakel 2023
20.7. – 22.7.2023
varios locations, Linz
www.pflasterspektakel.at