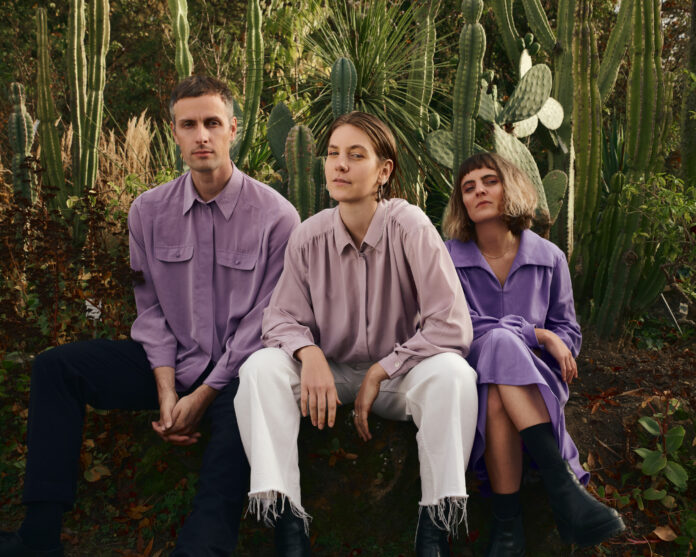 6.7. – 14.8.2023
The Poolbar Festival draws on the full again: renowned headliners such as Xavier Rudd, Danger Dan, Peaches, Symba, Helge Schneider, Kruder & Dorfmeister and many others step in and out.
The program – with free admission – includes numerous bands and DJs who have accompanied the Poolbar Festival for many years. These include Stereo Ida Open Air, Batman & The Mighty Anti-Heroes and M.A.L.I.K. & Kejeblos.
With Ankathie Koi, the Poolbar Festival has brought a talented artist from Upper Bavaria onto the stage, who has established herself in the vibrant Viennese music scene. With her band Fijuka she has created a unique sound aesthetic that can also be found in her solo project. Her extraordinary voice, which effortlessly moves between three octaves, with her captivating presence on stage and her unique musical vision that pushes boundaries and weaves genres together, Ankathie Koi has captured the attention of the audience.
The popular jazz breakfast on Sundays is indispensable in the pool bar summer. The principle is as seductive as it is relaxed: enjoy regional delicacies in organic quality under the trees in the park and listen to selected live bands from 11 a.m.
Acts
DO, 06. Juli Pre-Opening / Poolquiz (Eintritt frei)
FR, 07. Juli Sound@V Open Air / (Eintritt frei)
FR, 07. Juli ANGER (Late Night Act bei freiem Eintritt)
SA, 08. Juli Xavier Rudd (Open Air)
SA, 08. Juli Haiyti
DI, 11. Juli Bilal
MI, 12. Juli 1000Mods + Gallowhead
DO, 13. Juli Poolquiz #2 (Eintritt frei)
DO, 13. Juli Oddisee & Good Company
FR, 14. Juli Danger Dan + Rahel (Open Air)
FR, 14. Juli Rosa Anschütz (Late Night Act bei freiem Eintritt)
SA, 15. Juli Peaches
SA, 15. Juli Symba hosted by 'drippin
SO, 16. Juli Jazzbrunch mit Flip Philipp (Open Air bei freiem Eintritt)
DI, 18. Juli Lalalar + Louser Band
MI, 19. Juli Sag du, Florian
DO, 20. Juli Poolquiz #3 (Eintritt frei)
DO, 20. Juli Frittenbude
FR, 21. Juli Gentleman (Open Air)
FR, 21. Juli Sharktank
FR, 21. Juli Digitalism
SA, 22. Juli Ernst Molden & Der Nino aus Wien
SA, 22. Juli Gretel Hänlyn
SA, 22. Juli Donna Savage Late Night Act bei freiem Eintritt
SO, 23. Juli Jazzbrunch mit Trimolon Jazzscapes Open Air bei freiem Eintritt
DI, 25. Juli Porridge Radio + Dives
MI, 26. Juli Benjamin Amaru + tauchen
DO, 20. Juli Poolquiz #4 Eintritt frei
DO, 27. Juli Ferge X Fisherman + Spilif & Band
FR, 28. Juli Mayberg + Support
FR, 28. Juli Umme Block Aftershow bei freiem Eintritt
SA, 29. Juli Helge Schneider + Rosi Spezial Open Air
SA, 29. Juli Salò
SA, 29. Juli Filly Late Night Act bei freiem Eintritt
SO, 30. Juli Tangobrunch mit Franciso Obieta Open Air bei freiem Eintritt
DI, 01. August Heaven Shall Burn + Bleed from Within
DO, 03. August Poolquiz #5 Eintritt frei
DO, 03. August Russian Circles + Crouch
FR, 04. August Acid King + Sasquatch
FR, 04. August Philine Sonny Open Air bei freiem Eintritt
SA, 05. August Kruder & Dorfmeister + Lizki
SO, 06. August Jazzbrunch mit Puma Orchestra Open Air bei freiem Eintritt
DI, 08. August The Black Angels + Support
MI, 09. August Yukno + Ansa Sauermann
DO, 10. August Poolquiz #6 Eintritt frei
FR, 11. August The Gardener & The Tree + Junipa Gold
FR, 11. August Ikan Hyu Late Night Act bei freiem Eintritt
SA, 12. August Charlie Cunningham + le:la Open Air
SA, 12. August Nenda & Gilewicz Late Night Act bei freiem Eintritt
SO, 13. August Jazzbrunch mit Ida Jane Open Air bei freiem Eintritt
MO, 14. August Sudan Archives
MO, 14. August Wiener Planquadrat Late Night Act bei freiem Eintritt
Poolbar Festival 2023
06.07. – 14.08.2021
Reichenfeld & Altes Hallenbad, Feldkirch
www.poolbar.at