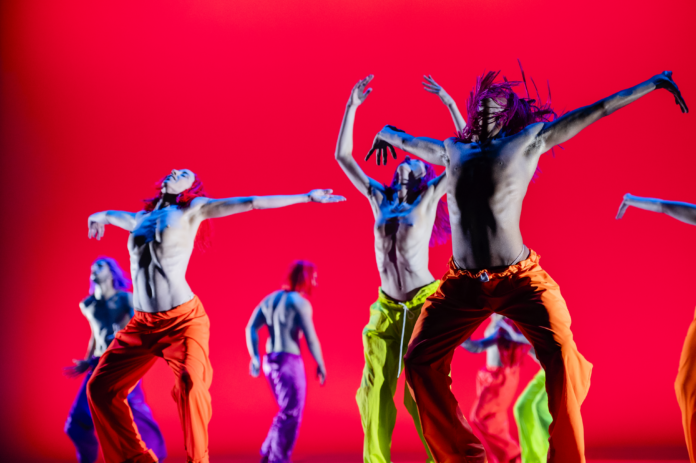 6.7. – 6.8.2023
The 40th edition of the ImPulsTanz – Vienna International Dance Festival promises an eventful summer and transforms Vienna into a vibrant and colorful dance floor: with 68 productions by 56 artists and companies at 20 locations – from the Volkstheater to the Kirche am Steinhof.
These include 10 premieres, 39 Austrian premieres, 8 ImPulsTanz Classics and 9 pieces from the [8:tension] Young Choreographers' Series. The festival also invites you to film and music video programs, book presentations, exhibitions and to the ImPulsTanz Festival Lounge in the Burgtheater Vestibül.
Postmodern dance icon Lucinda Childs will kick things off in the theaters together with Robert Wilson with RELATIVE CALM music by Jon Gibson, Igor Stravinsky, John Adams in the Volkstheater and shortly afterwards dances in the world premiere of distant figure in the Akademietheater.
Mathilde Monnier shows a call for the end of violence against women with BLACK LIGHTS at the Volkstheater. In her sensitive solo Défilé pour 27 chaussures she dances barefoot, but together with 27 pairs of shoes in the Heidi Horten Collection, where ImPulsTanz will be a guest for the first time in 2023.
The anniversary festival will be opened with Doris Uhlich, open air and with free admission in the MuseumsQuartier!
ImPulsTanz 2023
6.7. – 6.8.2023
various locations, Vienna
www.impulstanz.com