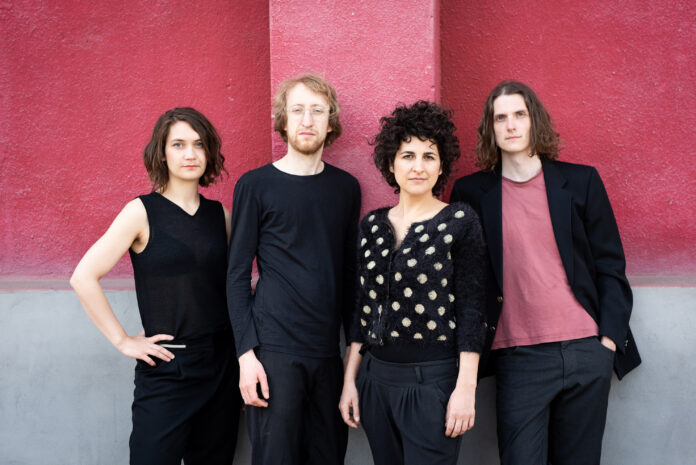 10.08. – 13.08.2023
The trademark of the Bezau Beatz? Unpredictability!
Musicians from the fields of jazz, singer/songwriters and from world and pop music beyond the mainstream can be experienced again in Bezau, where improvised, composed and popular forms of music meet and new, contemporary music is created.
As always, the main stage is in the depot of the Bäumerbähnle. In addition to the evening concerts, the legendary DJ Bäumerbähnle ride is a must.
Wacky in the truest sense of the word!
Line up:
Thursday, 10. August 2023
17.00 Uhr Hotel Post – HILDE
19.30 Uhr Wälderbähnleremise – THE TRUE HARRY NULZ
21.00 Uhr Wälderbähnleremise – TESSERAE
22.30 Uhr Pfarrkirche Bezau – STIAN WESTERHUUS
Friday, 11. August 2023
11.00 Uhr Kirche Reuthe – ENSEMBLE DU
14.00 Uhr Hotel Post – ATHINA KONTOU – MOTHER
15.30 Uhr Hotel Post – Wolf Kampmann
18.00 Uhr Wälderbähnleremise – HYPOCHONDRISCHE ÄNGSTE
19.10 Uhr DJ Ride out mit DJ L.Christl
20.30 Uhr Wälderbähnleremise – ELIAS STEMESEDER / CHRISTIAN LILLINGER
22.00 Uhr Wälderbähnleremise – DAS KAPITAL
Saturday, 12. August 2023
10.30 Uhr Kunstschmiede Figer – INTO THE BIG WIDE OPEN
12.30 Uhr Panoramarestaurant Seilbahn Bezau – JOACHIM KABEL QUARTETT (Eintritt frei!)
14.30 Uhr Victors Chocolat – JAN FRISCH solo
16.00 Uhr Hotel Post – FORGES
18.00 Uhr Kunstschmiede Figer – BILLY MARTIN & BEZAU BEATZ ORCHESTRA
21.00 Uhr Wälderbähnleremise – BODE WILSON
22.30 Uhr Wälderbähnleremise – PANOJA ZANZIBAR & SINAUBI ZAWOSE
Sunday, 13. August 2023
10.30 Uhr Wälderbähnleremise – Frühschoppen mit PLOP + JUNNU und Kaffee & Riebel (Eintritt frei!)
Bezau Beatz Festival 2023
10.08. – 13.08.2023
Various locations in Bezau
Vorarlberg
bezaubeatz.at