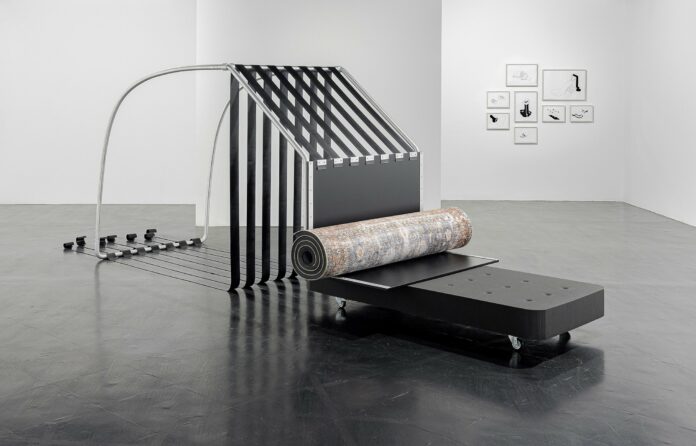 02.08. – 31.08.2023
The starting point of Julie Hayward's work is the drawing, which emerges in a kind of psychological automatism. In various media, objects reminiscent of science fiction are developed that deliberately evoke conflicting feelings. Motifs, images or emotions from the area of the subconscious thus become a concrete form.
In the exhibition "Give me shelter II" two works from the previous year are combined with the eponymous work, thus interweaving different stories. What all three sculptures have in common is that they address the precarious present-day situation.
The sculptures have both a mechanical and an organic aspect, sometimes reminiscent of machines that could be in motion and are only momentarily still. A lot is clear and a little frightening – and yet something remains vague. Humor and irony are an essential aspect of these inventions.
Julie Hayward – Give me shelter II
02.08. – 31.08.2023
eborangalerie
Ignaz-Harrer-Straße 38
5020 Salzburg
eboran-galerie.net