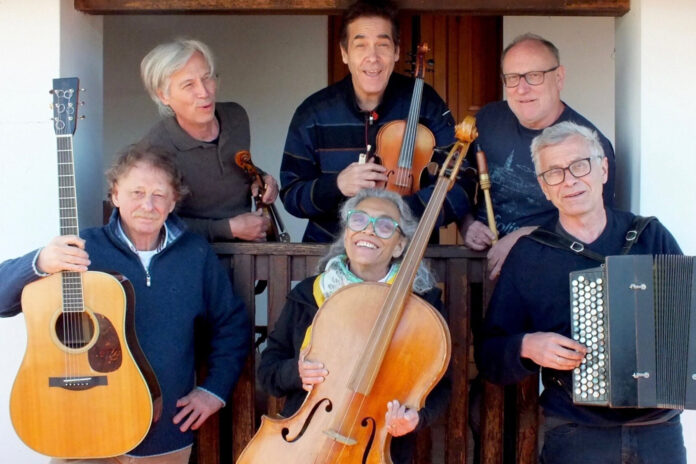 31.08. – 03.09.2023
At the somewhat different music festival grad & oblique you can experience a top-class selection of new Austrian folk music.
BROADLAHN report musically "Vom Rand der Welt…" and once again make a statement on contemporary Styrian world music that cannot be overheard.
The four musicians of NETNAKISUM move on a balancing act between groovy yodeling, soulful rock escapades, hay flower jazz, polkas and other international dance music styles … direct, cheeky, serious, fresh and with the necessary portion of depth.
LEISE IM KREISE is an Elfriede Gerstl tribute show by and with STERZINGER V. Beautiful white men in suits – simply beautiful old school acoustic as well as folk and jazz between tradition and adventure.
The finale is the concert "In Compagnia" with ANIADA A NOAR and the Friulian trio ALTRIOH. Since the beginning, the musicians of ANIADA A NOAR have been intensively involved with folk music from different regions and have experienced the whole spectrum of European musical culture in many trips and encounters. In the joint musical project with Emma Montanari, Giulio Venier and Flavio Bortuzzo, innovation and tradition once again shake hands.
"An impertinently beautiful celebration of 4/4 inactuality!"
Music Festival grad & schräg 2023
31.08. – 03.09.2023
KulturHaus Straden
8345 Straden, Styria
www.straden-aktiv.com