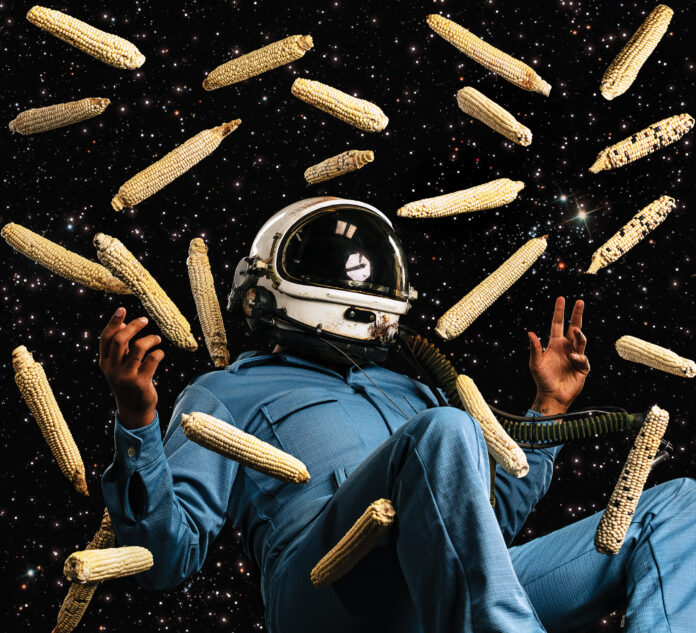 until 09.01.2024
How do we shape a future worth living with everyone and for everyone? Against the background of the impending climate catastrophe and global turmoil, Science Fiction(s) asks how the future can be shaped, presents speculative stories about the future and looks at various visions of the future with installations, paintings and films.
Works by around twenty contemporary artists show different strategies for using science fiction as a tool to critique the present and for alternative future scenarios. An artistic and activist cosmos is created that invites visitors to immerse themselves in many different worlds with paintings, installations, collection objects, films and games.
The show places a special focus on indigenous voices, from whose point of view the conquest by aliens and the apocalypse are already in the past. The narrative of the exhibition spans six rooms in the Weltmuseum Wien and is supplemented by an installation in the Theseus Temple.
Science Fiction(s) – If there were a tomorrow
until 09.01.2024
Weltmuseum Vienna
Heldenplatz
1010 Vienna
www.weltmuseumwien.at