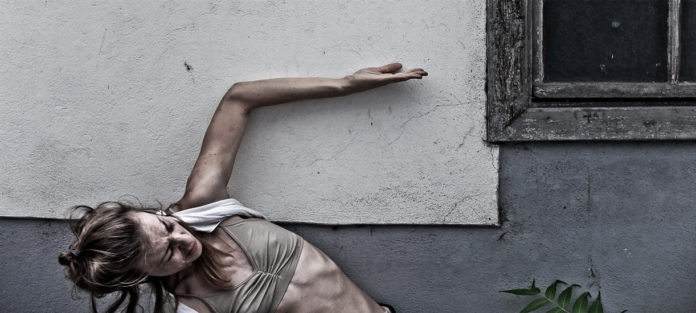 27.07. – 04.08.2018; Graz.
Revives more than the inner city.
Main act of the festival for street performance, puppet theatre, new circus and community art are without doubt the residents of the city. They, with their active participation, are the ones who make La Strada a unique, inimitable experience, so Werner Schrempf, intendant of the festival.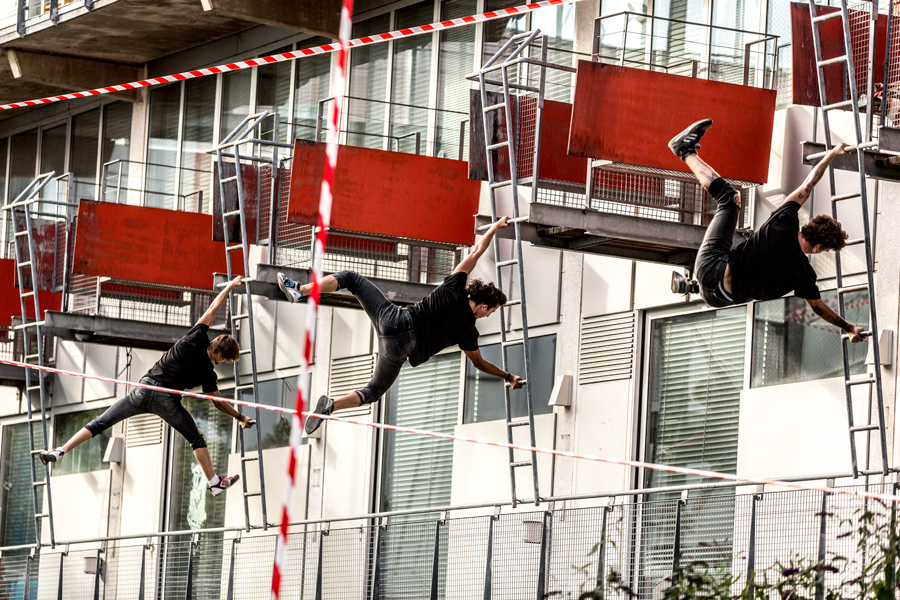 Artists from eight nations arrive and interweave together with their native colleagues the city, doing so they sound out limits and change perspectives.
Foreign Tongues, a project of the Austrian dance company Liquid Loft, amongst others rises awareness about how much one already comprehends before realising that one understands. Through their interpretation using dance they transform voice recordings, originating from various areas of Europe, into readable scores beneath the open sky. The polyphonic and multilingual sounds of cities become a "spoken word of symphony", expanding through each additional place.
Composer and sound artist Pierre Sauvageot connects both meanings of the french term "Grand Ensemble": "big housing estate" and "big orchestra". He places a classic orchestra on balconies of different floors of a housing estate. The music of the classical instruments merges with the noises, sounds and conversations of humans living in the building. This definitely brings the barriers between watchers, participants and intruders are brought down.
The Company Improbable on the other hand focuses on a completely different topic. In The Paper Man they narrate the story of the one Austrian football player who had the guts to stand up against the Nazis during the "Anschluss"-game (annexation-game).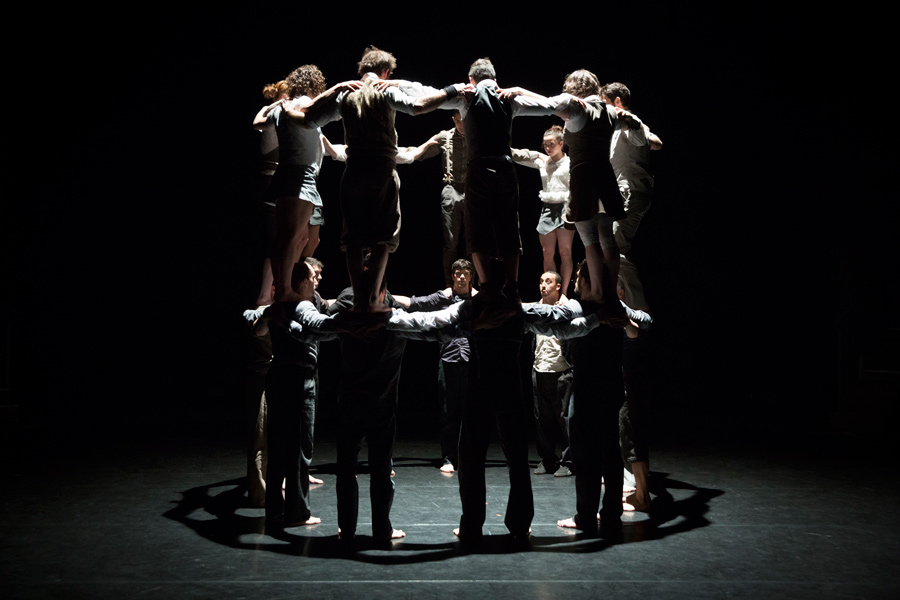 The opening of the Festival at the Oper Graz takes place with a visually stunning masterpiece of circus art and dance. With their bodies the Compagnie XY creats Landscapes, plays the game of towering up and dissolving, of composing and falling apart. They catapult themselves from diving boards, whirle through the air to afterwards fall apart once again. Doing so they tell stories about lightness, solidarity, precesion, and play. "Il n'est pas encore minuit…" (It is not yet midnight…)
La Strada – Festival für Straßentheater
27.07. – 04.08.2018
Compagnie XY (FR) | Il n'est pas encore minuit…
Oper Graz: 27.7., 28.7., 31.7., 1.8., 2.8., 3.8. / 20:00 o'clock
Duration: 60' / for the whole family / recommended age: 6 years! / with entry
Liquid Loft (AT) | Foreign Tongues
Burghöfe, Hofgasse 15: 29.7., 30.7. / 19:00 & 21:00 o'clock
Duration: 75' / recommended age: 12 years! / in motion /with entry
Improbable (GB) | The Paper Man
Orpheum Graz: 1.8., 2.8. / 19:30o'clock / in english
Duration: 85' (without break) / recommended age: 14 years! / free entry
NoFit State Circus and Motionhouse (GB) | BLOCK
Kunsthaus/Elingasse Weiz: 31.7. / 19:30 o'clock
Hauptplatz Stainz: 1.8. / 20:00 o'clock
Hauptplatz Graz: 31.7., 1.8. / 11:00 o'clock
Hauptplatz Graz: 2.8., 3.8., 4.8. / 17:00 & 19:30 o'clock
Duration: 40' / for the whole family / free entry
La Fabrique Royale (FR) / Zéro Degré
Place: Messe Graz (Entry Fröhlichgasse): 28.7., 29.7. / 19:00 o'clock
Duration: 60' / for the whole family / in motion / free entry
Familie Flöz (DE) | Dr Nest
Oper Graz: 29.7., 30.7. / 20:00 o'clock
Dduration: 80' (without break) / for the whole family / recommended age: 12 Years! / with entry
Pierre Sauvageot, Lieux Publics & Cie (FR) | Grand Ensemble
Wohnsiedlung Hirtenkloster (Wienerstraße 166): 3.8., 4.8. / 20:00 o'clock
Duration: 43' / for the whole family / free entry
Various locations
Graz
www.lastrada.at