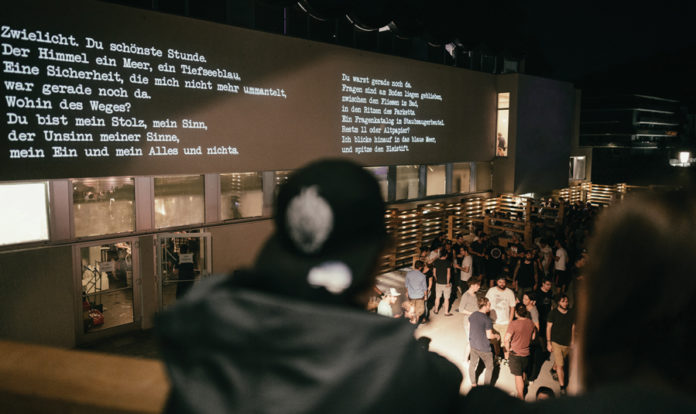 unartproduktion: The name of this bustling Vorarlbergbased publishing company not only seems to be indicative of the publisher itself, but of most of the current literary scene of Vorarlberg. The following overview shall take us there.
Ulrich Gabriel is certainly no stranger to the cultural scene of Vorarlberg, being known as an event promoter, a music critic, a writer of Kabarett shows, a columnist, a former politician of the Green Party, the co-founder of the Spielboden Dornbirn and a publisher. His company unartproduktion publishes books and music and constitutes one of the hubs for the tightly knit literary scene in Vorarlberg. Not only does it offer a versatile publishing program focused on local literature, but it also presents innovative concepts for events and communication.
With its Schundhefte, unartproduktion breathes new life into an old form of cheap dime novels. These subversive, illustrated booklets are intended as first low-threshold steps towards the current literary work produced in Vorarlberg. At this point, they are being given quite some recognition: For instance, Petra Nachbaur was awarded 2016's Vorarlberger Literaturpreis for "Lele", her satirical contribution to the Schundhefte series.
In an attempt to attract as many readers as possible to contemporary literature, Gabriel seeks to cooperate with the mass media. Collaborating with vol.at, the most popular news platform of Vorarlberg, and with the event magazine Wann&Wo, he writes a bizarre and comical literary column in a dialogic exchange with the fictitious Baron von Zanzenberg.
"Speaking like birds singing"
In line with a old bon mot one could state: What separates Vorarlberg from Austria is the common language. As one of many luscious unart events, mundartMai allows
other German speakers to fully dive into Vorarlberg's linguistic culture. This series of events is held across Vorarlberg and in the neighboring regions, promoting the creative linguistic production in the diverse dialects of Vorarlberg and the Lake Constance region in a self-mocking and humorous way. (Please note that the readings are not interpreted.)
Throughout the year, Vorarlberg is tightly packed with numerous series of literary events. Take the V-Lesungen, for instance: At these open lectures, "anyone can do anything". Taking place once a month in different locations, they host literati who read their own works or works of others.
Vorarlberg's now lively poetry slam community was boosted by Thomas Astleitner, who is not originally from the region. The Ländle Poetry Slams once found their home base at Schrödinger's Katze in Götzis, a café that hosts cultural events. Now travelling across Vorarlberg, the poetry slams have become a permanent feature in other literary programs such as the Bregenzer Literatur Tage in September.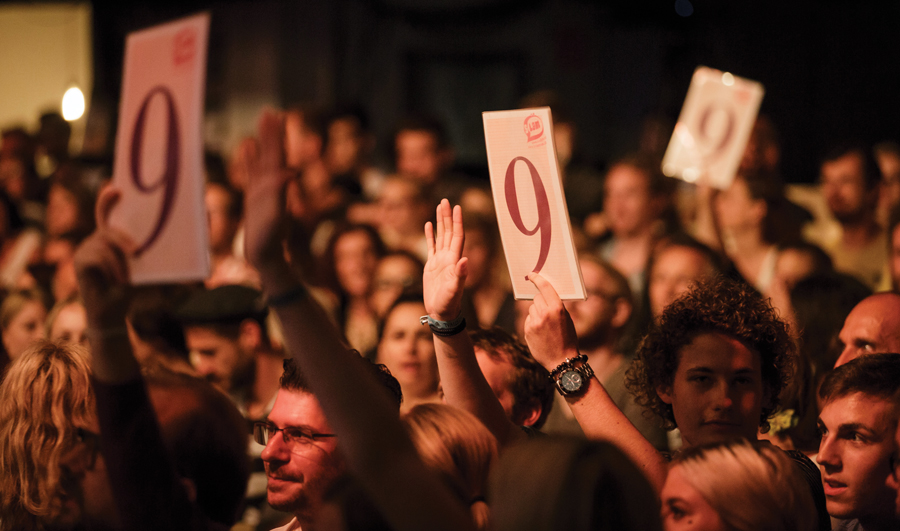 Linking the numerous literary institutions in Vorarlberg together, the literatur:vorarlberg netzwerk has established itself as a key interface. A number of cross-institutional cooperative projects are now coordinated by this platform. Such projects include the literatur:lounge in September that explores graphic novels and the Literaturherbst in October. At the Literaturherbst, Vorarlberg's cultural institutions will collaborate with partner institutions in the neighboring town of Friedrichshafen.
On the interface between art and pop, the poolbar-Festival in Feldkirch also provides ample niches for young literature – for example the campaign "ticket-literature".
The Theater am Saumarkt in Feldkirch is another important and continuously operating location for literary events. Apart from many cross-over literary formats, Feldkirch emphasizes the promotion of contemporary poetry, awarding the Feldkircher Lyrikpreis at the yearly "Lyrikpreis-festival". What enhances this array of events is a program for young poets: In October and November, the poetry competition ABSOLUTELY will be held.
As for young talent, the Theater Kosmos in Bregenz has reliably sought out young local playwrights in recent years.
Literature in Vorarlberg:

Miromente – Magazine of good and evil
www.miromente.at

unartproduktion
www.unartproduktion.at

literatur:vorarlberg Network
www.literatur-vorarlberg-netzwerk.at

Feldkirch's Lyric Award
www.saumarkt.at

V-Lesung
facebook.com/VLesung

Bregenzer Literature Days
www.literatur-vorarlberg-netzwerk.at

Literature Festival HardCover
www.literaturfestival.hard.at

Literature Vorarlberg
www.literatur-vorarlberg.at

Ländle Poetry Slam
www.laendleslam.at

kopfsprung
www.allerart-bludenz.at

Theater Kosmos
www.theaterkosmos.at