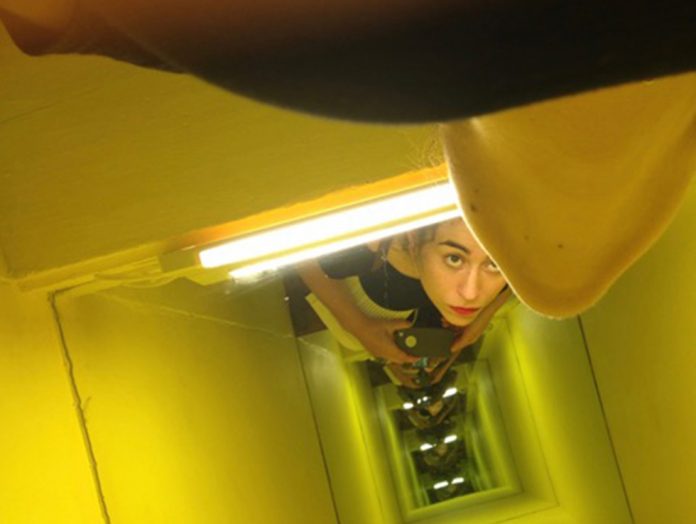 2017; Vienna.
If it weren't for Dominik Tschütscher and Katja Jäger many young Austrian filmmakers would never have seen their own films on big screens.
The young talent initiative Cinema Next has evolved out of the Salzburg-based festival film:riss, which showcased young Austrian cinema until 2010.
Dominik Tschütscher and Katja Jäger, two members of the film:riss team, took the idea behind that festival a step further and created Cinema Next, a platform that gives young filmmakers all over Austria the opportunity to present their own films.
Cinema Next does not only showcase programmes for film nights, but they also organise the screening of supporting fi lms in cinemas and cooperate with festivals such as Diagonale or Crossing Europe, for which they develop and oversee unique programmes.
"We receive a lot of support from the film community because we are filling a gap in the Austrian film industry", says Tschütscher. Fact is that they are the first to develop sustainable programmes to help young film-makers present their works. "So far young Austrian filmmakers have not really been promoted systematically," states Tschütscher. "Existing organisations such as the Austrian Film Commission or sixpackfilm, which was founded in the 90s as a grass-roots initiative, focus mostly on promoting large-scale productions on an international level."
Katja Jäger and Dominik Tschütscher also organise a programme called Breakfast Club for the festival Diagonale. This event is a sort of film-laboratory, in which young fi lmmakers present their works and put them up for discussion with the community. Tschütscher thinks of Breakfast Club as a charming way of connecting the film community: young talents can pump renowned industry representatives for their knowledge. "We want to bring together people who usually live in their own bubble", says Tschütscher.
Tschütscher and Jäger are also creating a programme for Linz-based film festival Crossing Europe. With Cinema Next Europethey want to take their young talent initiative beyond national boundaries.
But Tschütscher's and Jäger's ideas go even further than that: They are also thinking about creating a production hall to support young cinema. But for the time being the duo uses the means they have in order to lend a hand to any place that lets them do so. With this attitude they have achieved more for young Austrian cinema than many public film promotion agencies …
INFO
Cinema Next
www.cinemanext.at

VIS Vienna Shorts Festival 2017
01.06. – 06.06.2017
www.viennashorts.com

video&filmtage Festival 2017
12.10. – 16.10.2017
www.videoundfilmtage.at
Tricky Women Filmrolle
"Turbulente Zeiten & vertraute Orte"
Nächster Stopp: 07.04.2017 Liberec/ CZ
Eine Kooperation des Österreichischen
Außenministeriums &
des Tricky Women Festivals

www.trickywomen.at
www.bmeia.gv.at/europa-aussenpolitik/
auslandskultur