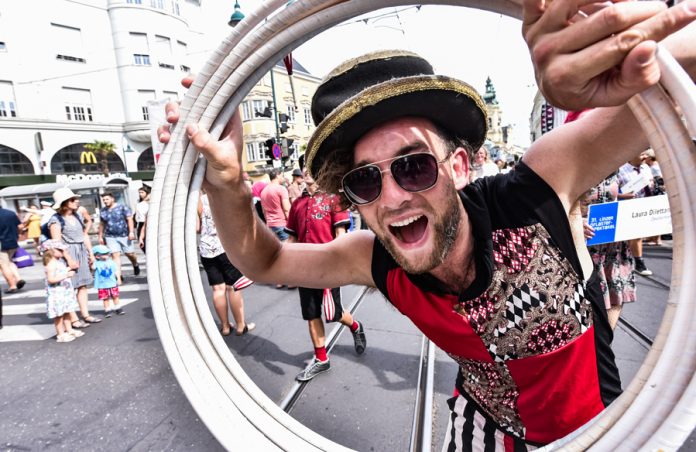 19.07. – 21.07.2018; Linz.
Art fills streets of Linz.
Already for the 32nd time, the city centre of Linz becomes the scene of international street art. More than 100 artist groups and soloists from around 30 nations perform their programmes from improvisational theatre to acrobatics and music.
Performances are presented every hour on the hour in the various performance zones Altstadt (Old Town), Pfarrplatz, Hauptplatz (Main Square), Promenade & Herrenstraße as well as along Landstraße (pedestrian zone).
32. Pflasterspektakel
19. – 21.07.2018
Various locations
Linz
www.pflasterspektakel.at