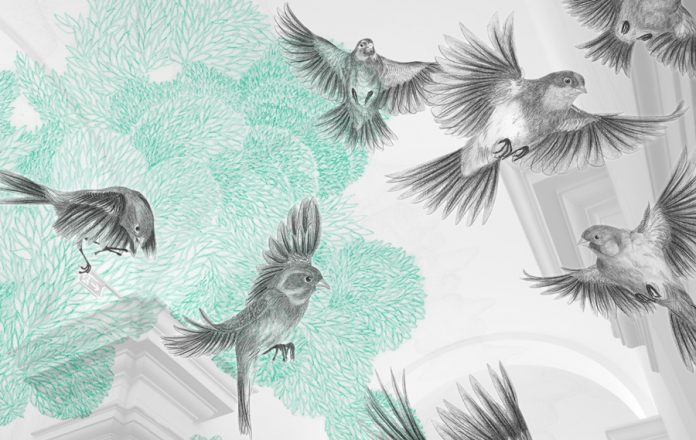 17.02.2018 – 03.02.2019; Salzburg.
Narrative Spaces.
The two sisters Nikola Röthemeyer and Annika Sailer illustrate the contact between nature and humanity by creating individual and complex narrative spaces.
This exhibition is curated by Kuckei + Kuckei from Berlin.

Nikola Röthemeyer finished the University of Art in Berlin-Weißensee and is now working as a fine artist. Annika Sailer studied at the Technical University in Dresden.
Nikola Röthemeyer & Annika Sailer: Schwarmfänger
17.02.2018 – 03.02.2019
Opening
16.02.2018, 20.00 Uhr
Salzburger Kunstverein
Ringgalerie
Hellbrunner Straße 3
5020 Salzburg
www.salzburger-kunstverein.at