23.06. – 28.10.2018; Linz.
Consciously placed artistic interventions in the Botanical Garden Linz expand the perception of nature
Cultivated nature as an experimental space for students of the University of Art and Design Linz. Students of the department textil.kunst.design present their works in the botanical garden of Linz. Including the mutual fertilisation of art and nature.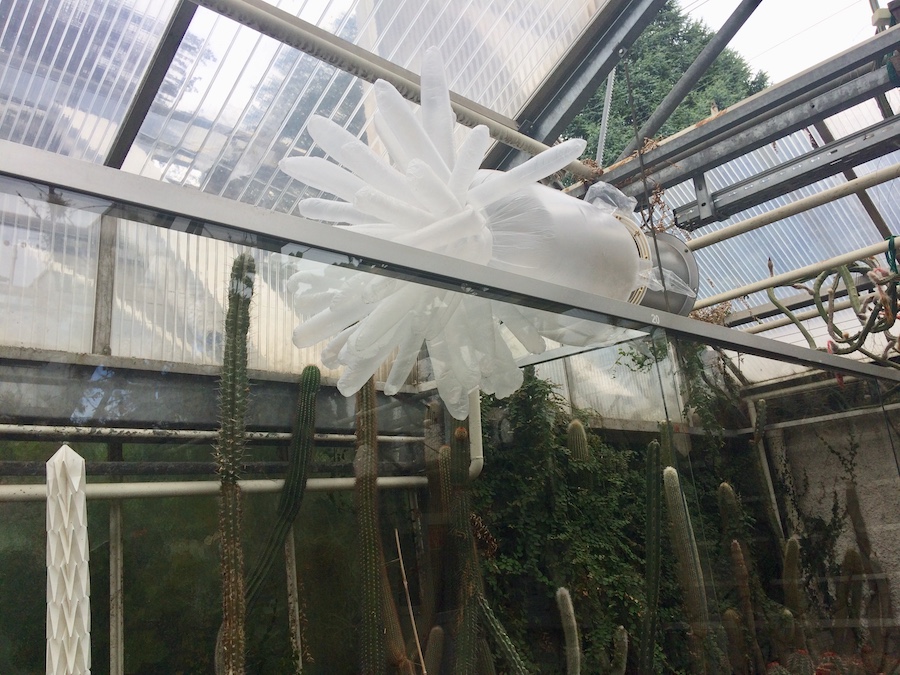 blühen.kunst.alles
23.06. – 28.10.2018
Botanischer Garten
Roseggerstraße 20
4020  Linz
www.ufg.at
www.linz.at
www.textileforce.at
Students involved:
Aleksandra Mitic
Alexandra Pisslinger
Angelina Bobleter
Ayse Brunner
Eva Obernberger
Florian Nörl
Florian Hareter
Hannah Blaickner
Johannes Gangl
Julia Platzgummer
Franziska Sponring
Katrin Hornburg
Laxmi Schneider
Lea Bebek
Lea König
Lisa Völtl
Luise Heininger
Michaela Leeb-Dojak
Mira Haberfellner
Natasa Plavsic
Nina McNab
Robert Angerer
Sarah Zauner
Sharon Fally-Fallend
Simon Lehner
Tamara Lang
Theresa Büchler
Valerie Moschner
Verena Jung
Vildan Turalic
Anneliese Schuber
Astrid Bernhard
Ibrahim Soliman