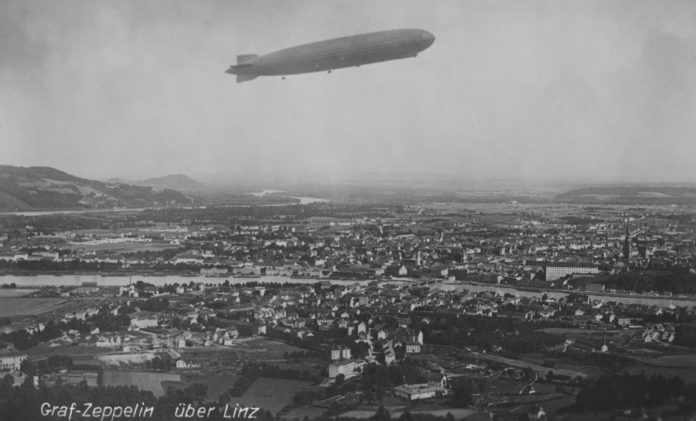 07.02.2018 – 13.01.2019; Linz.
18/38/68/18 – The Oberösterreichische Landesmuseum portrays the time.
Linz museums are investigating turning times of history.
This year Oberösterreichisches Landesmuseum has set the bar high: Their exhibition project "Between Wartimes" and a variety of other exhibitions about the current "8s-memorial years" encompass the last 100 years of contemporary history in a way that has never been done before.
These "8s"-years ending with an eight did not only mean the end of political regimes. They also brought profound social changes; changes which developed and accumulated over a longer period of time before periodically erupting and paving their way into society.
The project's strength is that the fundamental changes that occurred during these years have all been rooted locally and regionally. And it is also the creation of a synopsis which shows the interdependency of political, social and cultural change.
A clever addition to this large-scale project is the show "1918 – KLIMT – MOSER – SCHIELE" at Lentos Kunstmuseum. If one looks beyond the artists' works to the Bohemian environment in which they grew up, interesting conclusions surface; conclusions, which can also be applied to present-day art. These three painters managed to create art that was both popular and elitist. All of them made their works primarily for a bourgoise-elite, which was more or less cut off socially from the rest of the world. This social class's apolitical hedonism paved the artists' way and is at the same time symptomatic for the collapse of a society and its political regime.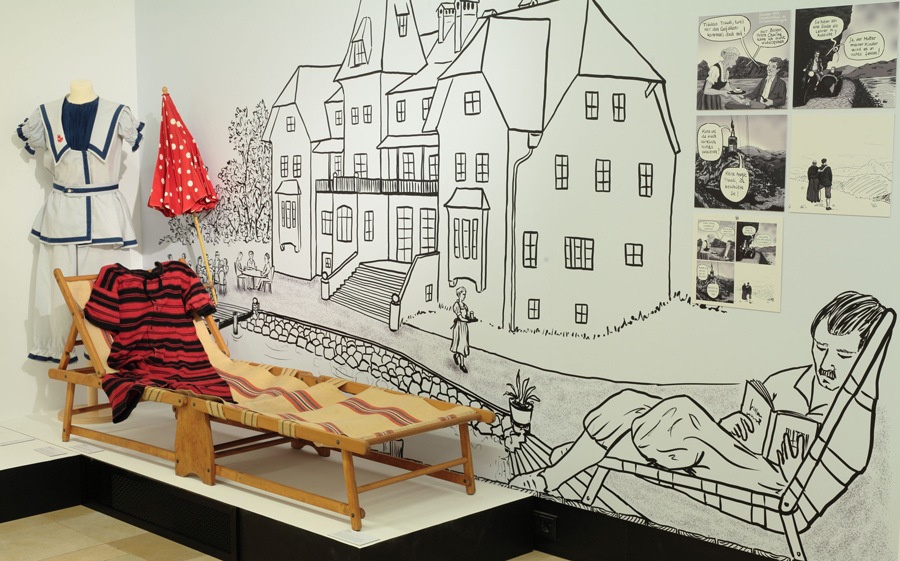 In order to truly understand major political
changes one has to put them into larger
social contexts. This is exactly what this project does with its large-scale exhibition in Linz and the various other individual exhibitions in the rest of Upper Austria. Their truly ambitious programme seems like an optimistic attempt to falsify Mahatma
Gandhi's well-known aphorism:
"The history teaches people that the history teaches people nothing''
Let's be ready to be taught otherwise.
"Zwischen den Kriegen.
Oberösterreich 1918 – 1938"
07.02.2018 – 13.01.2019
Schlossmuseum Linz
Zeitensprünge. Jugend einst & jetzt. 100 Jahre Oberösterreich
06.05 – 28.10.2018
Freilichtmuseum Sumerauerhof St. Florian
www.landesmuseum.at
1918 – Klimt – Moser – Schiele
16.02. – 21.05 2018
Lentos
www.lentos.at

"Zwischen den Kriegen. Kunst in Oberösterreich 1918 – 1938"
"Alfred Kubin – Zwischen den Kriegen"
07.02. – 06.05.2018
Landesgalerie Linz
Wendezeiten – Hart an der Grenze,
14.04. – 26.10.2018
1918 – Begrenzen: Zwei neue Staaten, eine Grenze,
14.04. – 27.05.2018
1938 – Ausgrenzen: Verschobene
Grenzen,
09.06 – 15.07.2018
1948 – Eingrenzen – Der eiserne Vorhang
teilt Europa,
28.07 – 26.08.2018
1968 – Abgrenzen – "Prager Frühling"
und "Normalisierung",
08.09 – 26.10.2018
Alle: Schlossmuseum Freistadt
www.museum-freistadt.at