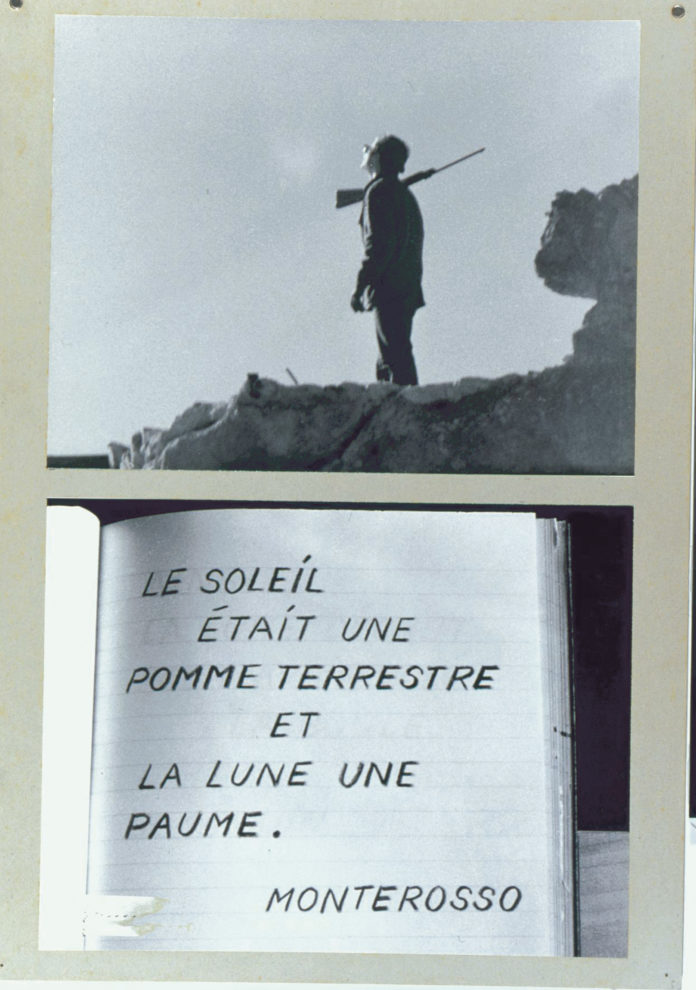 06.04.2019 – 16.06.2019
The film "Sun stop!", developed by the writer Konrad Bayer (1932 – 1964) and filmmaker Freddy Radax (1932), is at the centre of this event.
In the early 1960s, the writer Konrad Bayer (1932―1964 Vienna, AT) and the filmmaker Ferry Radax (b. 1932) teamed up to create the avant-garde film Sonne halt! (Sun stop!). Bayer appears in the lead role of a dandy-cum-sailor who takes a rifle shot at the sun, casting everything in a new light. Radax's moving images and passages from Bayer's unfinished novel der sechste sinn (the sixth sense) coalesce in a "filmic poem". The exhibition spotlights the two artists' collaboration with still photographs and scenes from the film.
Curator: Marijana Schneider
Museum der Moderne, Rupertinum
06.04.2019 – 16.06.2019
Wiener-Philharmoniker-Gasse 9
5020 Salzburg
www.museumdermoderne.at