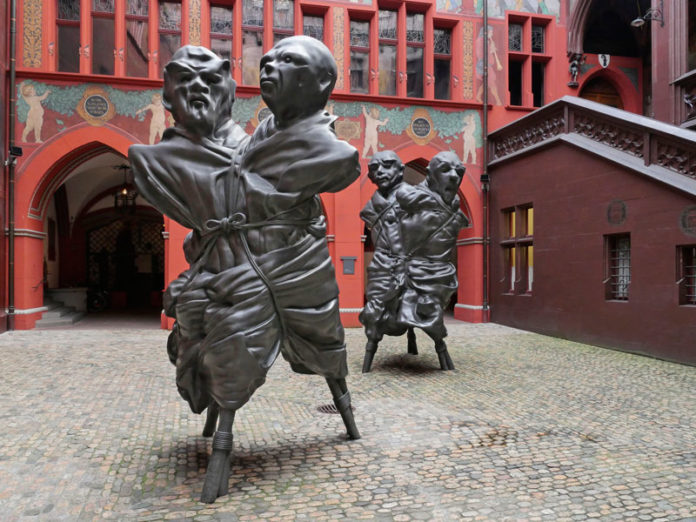 13.07.2019 – 06.10.2019, Vorarlberg,
The art of Thomas Schütte, presented at Kunsthaus Bregenz and various public spaces in Bregenz.
In addition to contemporary sculpture, the German sculptor and draughtsman also focuses on watercolours, drawings, wood construction, models and installations. For example, the installation "House for Terrorists", which is planned for the ground floor of the Kunsthaus Bregenz. The artist's most important group of works are sculptures. These find their exit in small palm-sized wax or clay models and are then cast into monumental forms. Finally, they are up to six meters high, cast in bronze or steel. Works such as "Ganz große Geister" or "Vater Staat" bear witness to this technique.
For the first time in Bregenz a plastic still in the casting will be visible, a dragon snorting water vapour.
Thomas Schütte, born in Odenburg in 1954, studied at the Düsseldorf Art Academy. It was shown at the Venice Biennale and the Documenta. A retrospective at the Museum of Modern Art in New York is planned for 2020.
Kunsthaus Bregenz
13.07.2019 – 06.10.2019
Karl-Tizian-Platz
6900 Bregenz
www.kunsthaus-bregenz.at