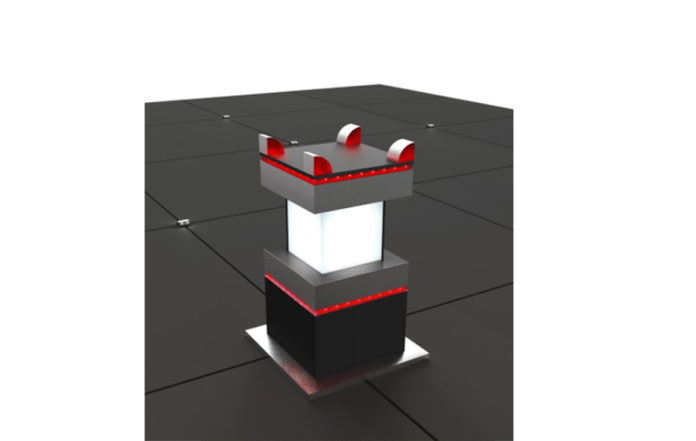 09.02.2019 – 31.03.2019; Salzburg
In her exhibition, the artist examines light as a cultural and physical entity.
Alona Rodeh, originally a sculptor, works in her art on videos, sound and light installations, photographs, performances, and artist publications. In the first solo exhibition in Austria the artist shows light under completely new aspects. In DARK AGES 2020, it refers to an identifiable future that threatens the perception. The exhibition relies on the cultural use of light and darkness, and on current lighting technologies for construction sites, ambulance, airports etc.
The exhibition was created as part of their "Safe and Sound" series, which revolves around the history of standardized reflector, phosphor and lighting technologies, their origins and their adaptation to the security industry.
Rodeh constructs technical performances without performers, uses original soundtracks, and brings objects to life in their own reoriented ontology.
Salzburger Kunstverein
09.02.2019 – 31.03.2019
Hellbrunner Straße 3
5020 Salzburg
www.salzburger-kunstverein.at