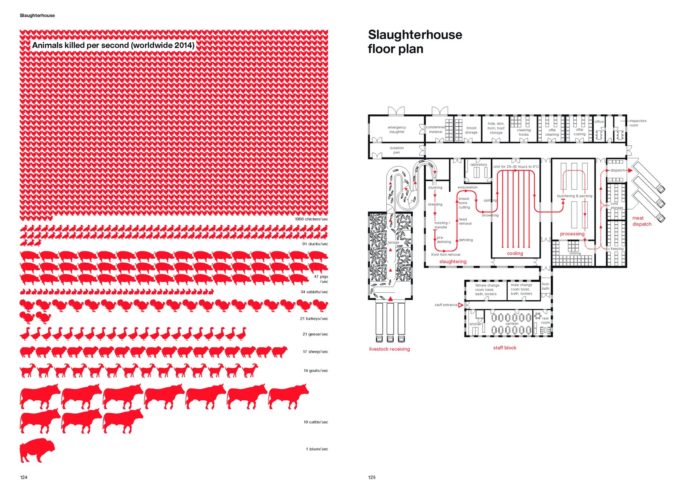 06.03.2019 – 26.04.2019; Graz
Architecture taking liberty. Based on the book of the same name by the Salzburg architect Theo Deutinger, the exhibition shows where and how repression happens in the 21st century.
In a series of graphic illustrations, Theo Deutinger questions the structures of our society, which can be seen in current laws, practices and designs. Through dry, technical graphics and drawings, the architect and author reflects the bureaucratic intransigence of laws and regulations.
The exhibition covers six of the twelve articles in the book, which focus on restricting people's freedom of movement. Architecture that is obviously, or almost unnoticed, directed against the freedom of users. In the form of an armrest at a park bench or directly, as a wall between two states. The illustrations range from slaughterhouses to fences and jail cells, which are rendered as line drawings.
"Handbook of Tyranny" offers insights into the relationship between political power, territoriality and the people themselves and invites them to rethink existing structures.
Handbook of Tyranny
06.03.2019 – 26.04.2019
HDA – Haus der Architektur
Mariahilferstraße 2
8020 Graz
https://hda-graz.at/programm/handbook-of-tyranny