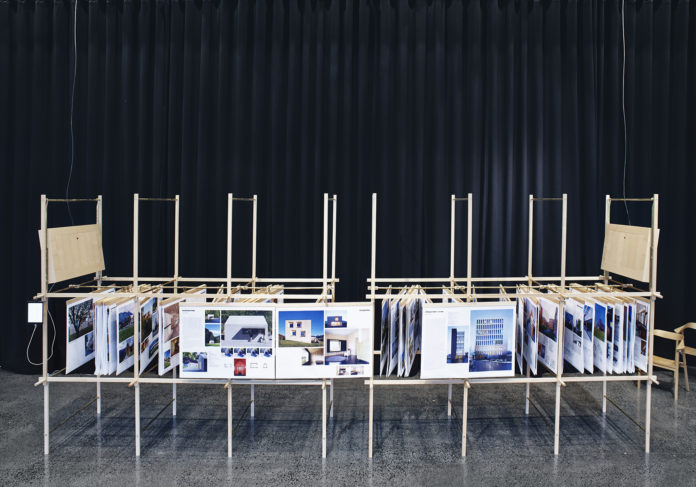 16.03.2019 – 05.05.2019
The exhibition gives an overview about the Vorarlberg building school's development, from beginning to present.
The travelling exhibition about architecture and craftmanship in Vorarlberg has already visited 30 cities around the world.
The 230 projects on display provide an overview of the beginnings of the Vorarlberg ibuilding school, which is regarded as a pioneer of new Alpine architecture. Adaptation to the Alpine region and sustainable construction are just as much a focus here as modernity. Photographs, plans, texts and interviews provide an overview of the industry from the late 1950s to the present. A mixture of innovative architects and builders, the profound knowledge of local building materials and the quality of the landscape, liberal building laws and the high value of tradition and innovative craftsmanship form the success story of the Vorarlberger Bauschule.
Getting Things Done
16.03.2019 – 05.05.2019
Vorarlberg Museum
Kornmarktplatz 1
6900 Bregenz
www.vorarlbergmuseum.at