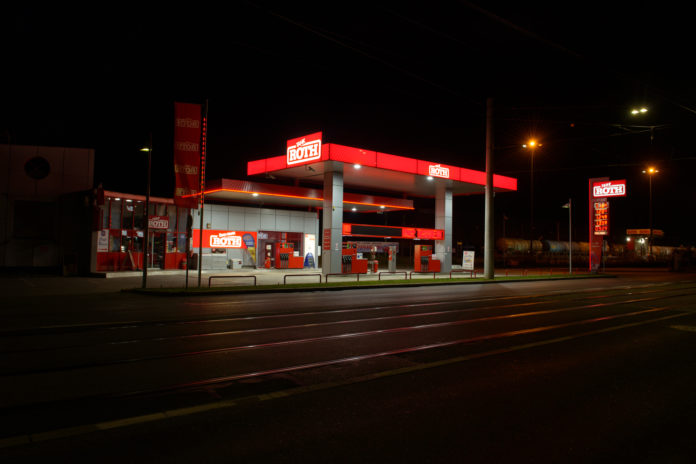 10.04.2019 – 06.01.2020; Graz
"I'm gonna go to the gas station" Who doesn't know that phrase? Petrol stations are more than just there to refuel. In this exhibition, visitors are introduced to the diverse functions of petrol stations.
The initial use of the petrol station as an expression of mobility, as a luxury to be on the move, has been joined over time by more and more tasks. The gas station as a social place for a small cafe, or an eighth, for the milk with the coffee, for the ravenous appetite of the pregnant woman in the middle of the night.
Petrol stations have evolved over time and represent a diverse picture within a society. With the increasing death of the Greißler and inns in rural areas, petrol stations were given new tasks and became meeting places that they had not been before. Architectural and/or social changes. Petrol stations have heard and seen a lot. And so this exhibition shows the way from the first petrol station to today's petrol station communication centres – emergency crackers. A change that has created its own path in the transformation of society.
The Petrol Station Myth
10.04.2019 – 06.01.2020
Volkskundemuseum Graz
Paulustorgasse 11 – 13a
8010 Graz
www.museum-joanneum.at