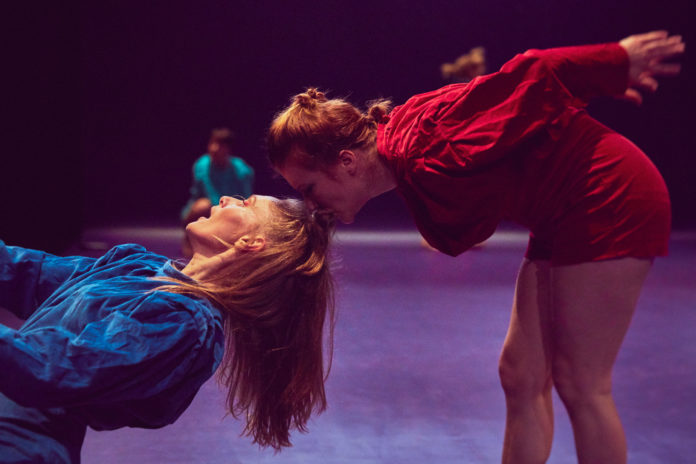 08.03.2019 – 30.03.2019; Vienna
"dancing 30 years ahead". The dance festival offers a platform for a variety of artists in the field of choreography and performance.
The anniversary edition of Image Dance will start this year on World Women's Day, 8 March, with an international guest performance by the artist collective HENRIKE IGLESIAS. The queer-feminist collective of artists seeks alternative strategies of self-empowerment, reflecting on everyday mechanisms and social conventions. In the piece OH MY, the artist collective experiments with pornography as a strategy of self-empowerment.
Furthermore, Finnish choreographer Elina Pirinen's performance "Brume de Mer" shows a special stage performance in which ring dances meet lyrical vocals and a piercing organ composition.
There are six more premieres by local artists on the programme. With "Volume, GLOWING current moods, after getting up and lying down, wet dreaming at 52Hz; sans culottes; WHATS THE DIFFERENCE", topics of audibility, self-expression, whale intelligence, revolutions and intercultural misinterpretations are explored.
The writing initiative "Letters for Later" invites students and festival alumni to write about their perspective on the performances, and "brut Extras" creates space for discourse, exchange and encounters.
Brut Wien
08.03.2019 – 30.03.2019
Karlsplatz 5
1010 Wien