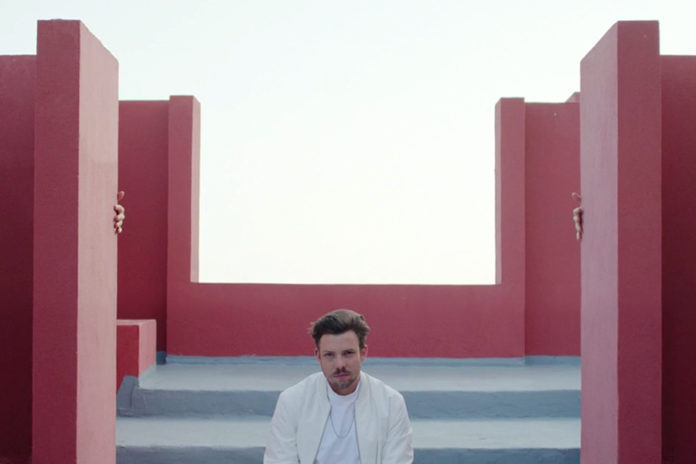 Music videos made by young Salzburg-based filmmakers and bands transport the "city of music" into the present.
Those who want to know what is going on in Salzburg, the "city of music", at the moment only need to watch the music videos of young bands and filmmakers from Salzburg on the Internet. The quality of some of these films is extraordinary. And this is no coincidence.
In the past few years, the lucky combination of a few factors has led to the development of a lively and closely linked scene with representatives of both genres. On the one hand, Salzburg with its Mozarteum University is generally an interesting place for young musicians. The new FH Salzburg with its master courses of Multi Media Art has drawn many young filmmakers to the city, who are looking for feasible projects.
Music videos are comprehensive works of art, which give rising young artists in the genres of film and music the chance to develop and show their artistic talent. It is clear, therefore, that these scenes mingle and develop their projects together, especially in a city the size of Salzburg.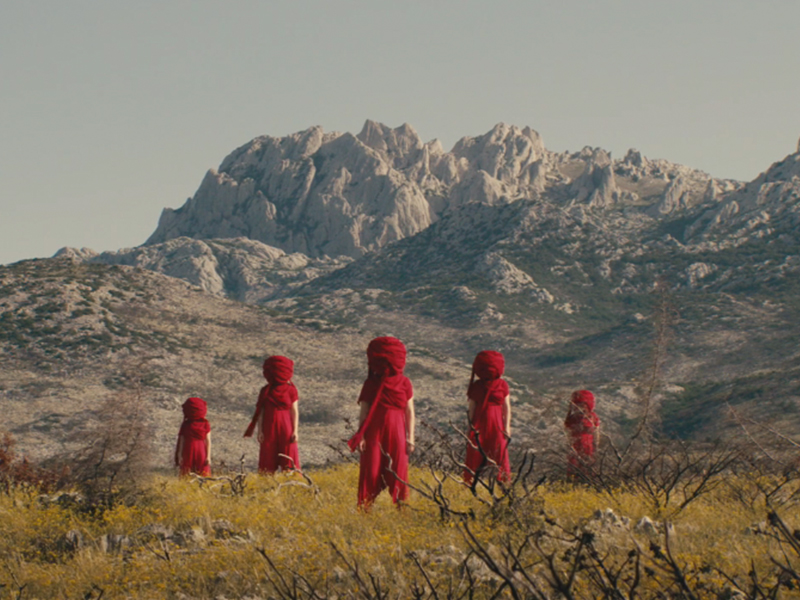 Two young filmmakers from Salzburg, who are also generating strong impetus for the whole music video scene, are Bernhard Wenger and Rupert Höller. In the past few years they have produced music videos with numerous bands. These videos can also be seen online on the joint Vimeo-Channel "hoellerwenger".
One of the bands which Bernhard Wenger and Rupert Höller have made videos for is the Salzburg-based Synthtwin duo MYNTH, whose mysterious sounds rank somewhere between electro, pop and trip-hop. Bernhard Wenger and Rupert Höller have created a music video for Mynth's song "Smog", which was nominated for the Berlin Music Video Awards. At first glance, their music evokes an illusionary tenderness and almost unreal perfection due to its use of flattering pastel shades. However, using simple methods, the artists shatter this sensation repeatedly in an unsettling way.
Bernhard Wenger and Rupert Höller have also made music videos for bands and formations like LEYYA, LEA SANTEE, MOSTA and HEARTS HEARTS, contributing to their success in more than just a small way.
Bernhard Wenger's career shows what kind of role music videos play in young filmmakers' artistic formation: Even if means are limited, videos are a great chance to develop one's own film language and to experiment with diverse cinematic forms of expression. What counts is not the budget, but the idea. The filmmakers can often draw on these experiences and the stylistic means that evolved out of them when working on other film projects. This can also be seen in Bernhard Wenger's film "Entschuldigung, ich suche den Tischtennisraum und meine Freundin" ("Excuse Me, I'm Looking for the Ping-pong room and my girlfriend"), which has been awarded several prizes, including the Max Ophüls Audience Award and the Diagonale Prize for Best Short Film: The way in which this film was made shows traces of some of Bernhard Wenger's earlier music videos.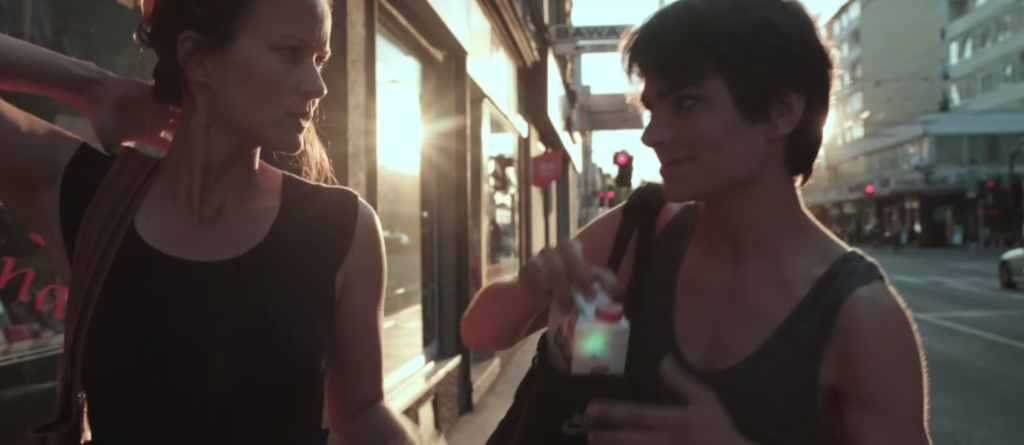 Salzburg-based band STEAMING SATELLITES also owes part of its success to their music videos. The video to their song "The Sea", for example, was made by Ricarda M. Holztrattner. This young filmmaker from Salzburg also works as a scriptwriter and sound designer and has designed the sound of Wim Wender's film "Cathedrals of Culture". Frequent changes between different roles at the interface between film, music and sound design, for instance, are not unusual in this young creative scene.
The fact that the music and the film scene inspire each other mutually can also be seen in the wonderful soundtrack of the Alpine Western "Das Finstere Tal" ("The Dark Valley") with Tobias Moretti. The STEAMING SATELLITES and their keyboarder Matthäus Weber composed this soundtrack.
However, sometimes music videos are also harshly criticised. This happened to Salzburg-based musician Jay (Marcus) Cooper, for instance. His music is somewhere between Pixies and Beach Boys and the music video for his song "More, more, more" was repeatedly accused of being sexist in social media.
On the other hand, bands can also become very successful with their music videos. Electronic duo KLANGSKARUSSELL, for instance, became famous overnight with their music video "Sonnentanz" ("Sundance"), which has been watched more than thirty-one million times online and has been ranked in the top 5 charts in Germany, Austria, Switzerland and also in Denmark.
The story behind the song "Sonnentanz" is a good example of the problems linked with the current debate about the implementation of upload filters in the European Union. As is often the case in the electronic music scene, this song was sampled and mixed out of loops created by other musicians. If the upload filters are implemented in the way in which they are being discussed in the European Union right now, the algorithms of large streaming platforms would (have to) ban a large part of this music genre from the Internet.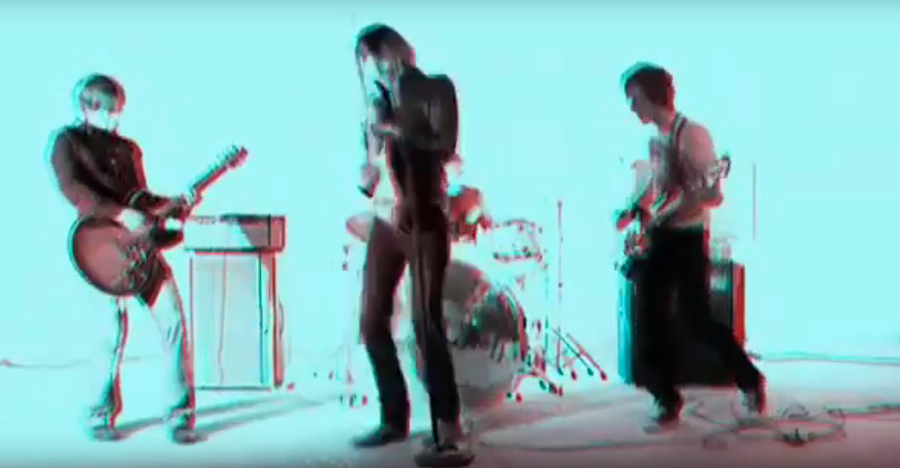 Filmmaker, media artist and photographer Johannes Gierlinger deals with the question of how to reconstruct blurred traces in a very different way. His latest film "Remapping the origins" will be shown as part of this year's Diagonale festival. In it he analyses how the perception of the history of the Polish city Bialystock, which was marked by completely contrary political views, could be reconstructed. This versatile filmmaker and artist, who studied at the Academy of Fine Arts in Vienna (among others), has received several awards for his works.
Music video productions also marked the first steps of his career as a filmmaker: Johannes Gierlinger designed videos for bands such as GIN GA or the legendary formation THE TANGERINE TURNPIKE from Salzburg. Now they don't perform anymore, but with the music video for their song "Wave De La Rave" Johannes Gierlinger received his first invitation to Diagonale festival as a twenty-four-year-old filmmaker ten years ago.  Even if the genre of music videos is not
as present in the media as in times of MTV and VIVA, it has had a huge reciprocal influence on the careers of many young filmmakers and musicians. And it seems like this is especially the case in "music city" Salzburg.
Salzburg based Bands
Steaming Satellites
www.steamingsatellites.de
23.03.2019 | 19:00
Club To Most @ Ottakringer Brauerei
Vienna
18.05.2019 | 19:30
Rockhouse
Salzburg
23.05.2019 | 20:30
Cinema Paradiso
St Pölten
Mynth
mynthmusic.com
Klangkarussell
www.klangkarussell.com
Salzburg based filmmakers

Rupert Höller
www.ruperthoeller.com
Sebastian Mayr
vimeo.com/sebastianmayr
Reinhold Bidner
subcute.servus.at
Bernhard Wenger und Rupert Höller
vimeo.com/hoellerwenger
Johannes Gierlinger
www.johannesgierlinger.com
Salzburg based filmmakers at Diagonale'19
Guy proposes to his girlfriend on a mountain
Bernhard Wenger
20.03.2019 | 13:00, UCI Annenhof Saal
21.03.2019 | 23:00, UCI Annenhof Saal 6
Remapping the origins
Johannes Gierlinger
20.03.2019 | 18:00, Rechbauerkino
21.03.2019 | 10:30, Schubertkino 2