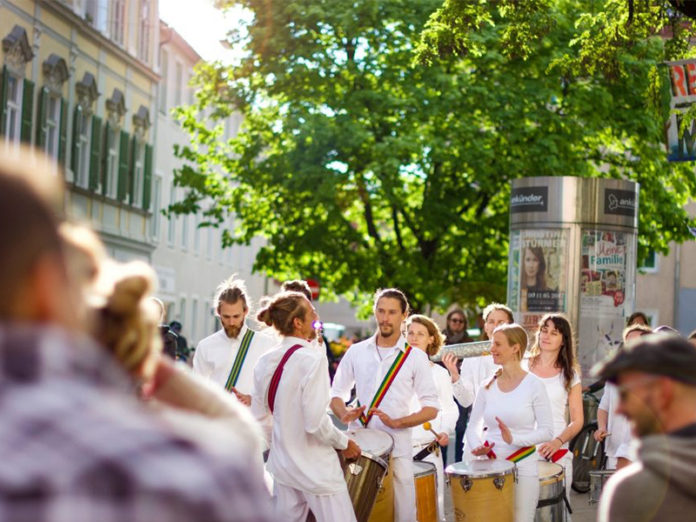 28.04. – 05.05.2019; Graz
Once again the Lendwirbel celebrates art, culture and neighbourhood in the heart of Graz.
The neighbourhood party is whirling around Graz again. Artists, creative minds and innovators use public spaces to transmit their messages. People from different cultures and ages get together and celebrate diversity and neighbourhood. This event, which is run by volunteers, aims at being "a hub between bureaucracy and artists". This is why there are dance performances, (basement)concerts, discussions, poetry slams and discourse.
The opening event will be Schlagergarten Gloria ("Garden of German hits") in Volksgarten, which takes place the wekend before the festival. At Lendwirbel Graz meets face to face.
Lendwirbel 2019
28.04. – 05.05.2019
various locations
Graz
www.lendwirbel.com