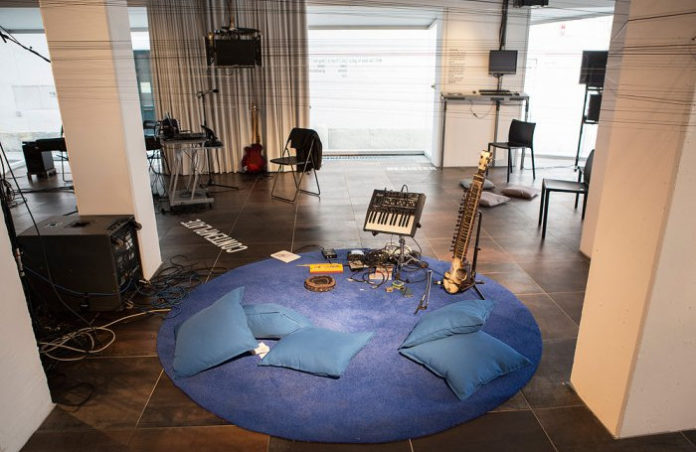 27.05. – 01.06.2019; Graz
Listening with your butt: V:NM Festival 2019.
The video and performance artist Billy Roisz offers visitors to this year's V:NM Festival in Graz a body experience of a special kind. In the style of Valie Export's "Tapp- und Tastkino" performance in the 70s, you can hear with your ass and speak with your heart. The installation "Sit On My Heart And Tell Me That You Love Me" can be seen at RHIZOM collective.
The documentary "Heartful of Music" by filmmaker Tea Grahek provides intimate insights into the improvisational-music-congress Improcon 2017, improvisational music and the vision of free thinking.
The music festival for improvised electronic music in Graz offers musical events of improvisation, notation, intuition, installation, interaction and transpiration. The local music scene meets every two years in Graz to create new innovative music events. And creating new music traditions, this time in cooperation with the Alpenglow Festival from Wroclaw. In Poland already proven there will be a return to the music in Graz.
The opening will take place with the Graz Impro Club in the Forum Stadtpark.
12. V:NM Festival 2019
27.05. – 01.06.2019
Various locations
Graz
vnm.mur.at