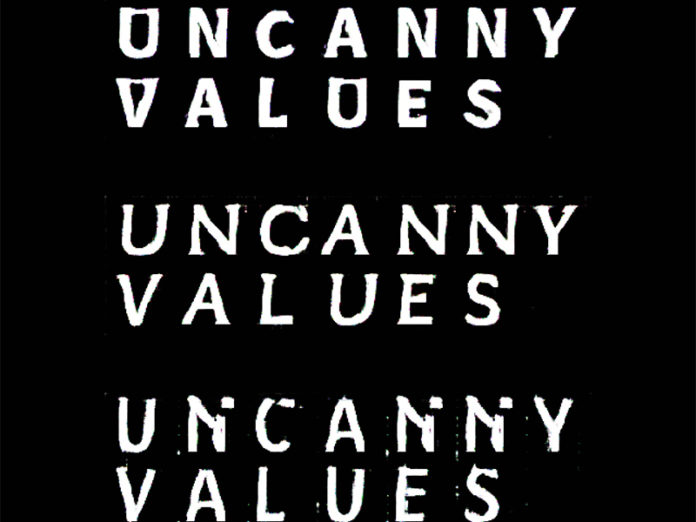 29.05.2019 – 06.10.2019; Vienna
Brave new values. Vienna Biennale explores the digital future between utopias and dystopias.
In the next years artificial intelligence will change our society fundamentally. Which ethical values will algorithms base their decisions on? How will social relationships change when machines gradually learn to mirror our feelings and to "think" creatively, becoming more and more humanlike? Exhibition "UNCANNY VALUES. Artificial Intelligence & You" at MAK Museum in Vienna is a great starting point for the multi-faceted programme of exhibitions, conferences and talks that awaits visitors at Vienna Biennale.
This year's festival explores both very concrete questions and utopian concepts of our digital future and how to design it: How can we create public spaces for a democratic, equal and free society? A society from which traditional forms of work, mobility, trade and free play disappear successively and the surveillance of interconnected systems becomes ever more complete?
Christoph Thun-Hohenstein is not only the general director of MAK Museum Wien, but also the initiator and head of Vienna Biennale festival. He believes in an interdisciplinary discourse: "It's not that hard to find an answer to what a better future society could look like. The reasons for our social crises are actually quite clear: Our societies are pressured by an unequal distribution of wealth, the social consequences of the ongoing climate change and possibly the consequences of uncontrolled development of artificial intelligence without ethical values. It's harder to answer the question of how to find new paths towards a better society. We are facing the challenge of shaping the digitalisation process and the development of artificial in telligence in such a way that we see them as helpful and not as a threat. It's not about establishing an even more perfect surveillance state. On the contrary, it's about how digitalisation can help people create a framework for a desirable and successful life."
MAK's exhibition Space and Experience shows that not only technologies can help us to live a better life, but architecture can do so, too. Curator Nicole Stoecklmayr wants to display architecture for each and every one of us. "I wanted to show projects which are freely accessible. That means no private houses, no exclusive institutions, but buildings and areas that are open to the public." In the future, architecture will have to deal with the challenge of designing robot friendly spaces. "Society as a whole is changing," says Nicole Stoecklmayr, "and therefore future design tasks have to be expanded. This raises an implicit question: Who does future architecture have to serve primarily? People or machines?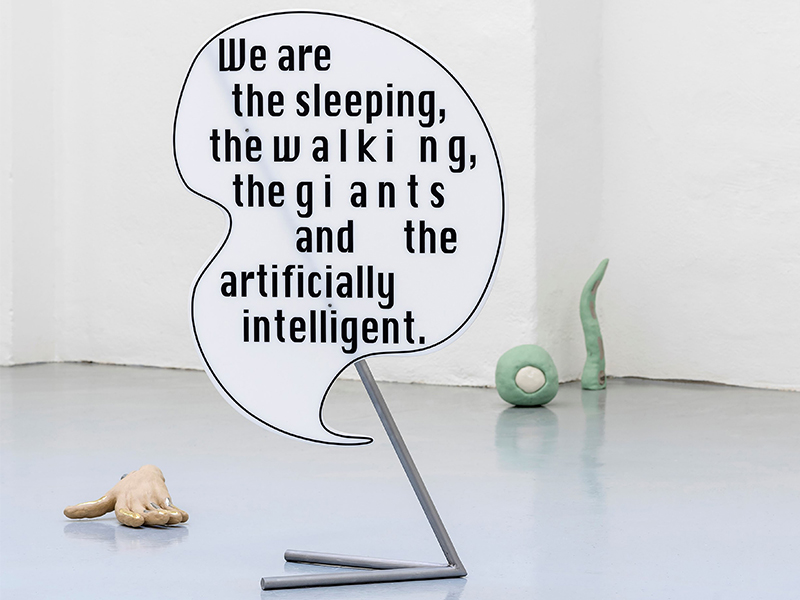 Christoph Thun-Hohenstein is convinced that interdisciplinary, creative and open processes are the most important basis for creating a human-oriented future in digital times: "In digital modernism we also need an intense socio-political discussion about digital humanism."
Vienna Biennale also shows us where we might end up if we don't discuss artificial intelligence and ethics early enough. Dystopian models are shown, which part from the assumption that in the future artificial intelligence might see human beings as disruptive elements on this planet. These thought experiments clearly show how important it is to deal with the ethical issues of digital modernism right now.
Vienna Biennale's programme wants to be concrete and visionary at the same time: "Vienna Biennale is the only Biennale which combines design, architecture and fine arts, generating an experimental, but also very concrete exchange between the different disciplines. The only way of finding sustainable and innovative solutions for a better future is to deal with these questions in a way that is both experimentally open and very concrete."
Vienna Biennale calls for brave visions on dealing with future topics, and also casts a sceptic, yet optimistic glance at a possible future scenario: Exhibit Change Was Our Only Chance is built up as a kind of walk-in story in Angewandte Innovation Lab and makes contrary visions of the future visible and tangible. A world marked by the disastrous consequences of environmental pollution and climate change is contrasted with a socio- economic utopia, in which a fair redistribution of wealth and a change in consumer behaviour have already taken place.
In Kunsthalle Wien relationships between power and new technologies are explored. Exhibition Hysterical Mining looks at the connection between technology and patriarchal power structures from a feminist point of view.
To understand the potential of new technologies and use them meaningfully in the interest of human beings, there has to be a kind of cultural sensitivity for these changes. Vienna Biennale hopes to create such a sensitivity. Because one thing is clear: One doesn't fear what one has learned to understand.
Vienna Biennale 2019
Nice new values.
Shaping our digital world.
29.05. – 06.10.2019
www.viennabiennale.org
Changing Values
Conference of the MAK and Slovak Design Center
Architecture Center Vienna
06.09. – 07.09.2019
Uncanny Values
Artificial Intelligence & You
MAK exhibition hall
29.05 – 6.10 2019
Future Factory
Rethink urban production
MAK gallery
29.05. – 06.10.2019
Space and Experience
Architecture for a better life
MAK Kunstblättersaal and MAK Säulenhalle
29.05. – 06.10.2019
Change was our only change
A project of the University of Applied Arts
AIL Applied Innovation LAB
29.05. – 27.09.2019
Hysterical Mining
An exhibition of the
Kunsthalle Vienna
29.05. – 06.10.2019
Climate Change!
From mass consumption to sustainable quality society
MAK design laboratory
29.05. – 06.10.2019
Reorganization MAK Design Laboratory
permanently from 29.05.2019