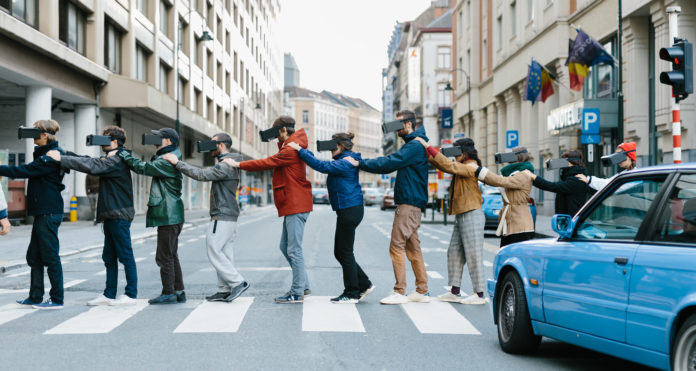 26.07.2019 – 03.08.2019; Graz
United in diversity. La Strada, the festival for street art in Graz makes visible: there is room for everyone
Blinkers or solidarity? Benjamin Vandewalle's street performance intervention "Studio Cité", which will be part of this year's La Strada festival, is based on a simple assumption: "The way we perceive the world determines the way we think about it." In times of populist filter bubbles this is a challenge for the whole of Europe. Benjamin Vandewalle approaches this issue in a very practical way: He uses applied changes in perspectives. The Belgian artist entangles the audience in his activities. Often, all that remains is to wonder how much is possible.
"It's La Strada's goal to conquer and to open up the city. To not put up any borders, but to set out spaces." Director Werner Schrempf wants to set foot on new paths together with artists and locals, rather than take the worn-out ones we always take. People are drawn to the streets. Not only to use these as a kind of democratic participative space, but also to its art. "In fast-growing cities like Graz there are currently a lot of topics calling for creativity and for discussions about how to live in the future. We want to take up these questions."
This year's programme includes 22 productions, which explore our perception and give the inhabitants of Graz new perspectives and ways of looking at their city. Going backwards for example. Holland-based artist Johannes Bellinkx has designed an audio walk, which leads us to spaces, streets and gardens, which normally aren't open to the public. Starting in Volksgarten one walks through Graz backwards, learning a lot about one's own perception and the force of habit.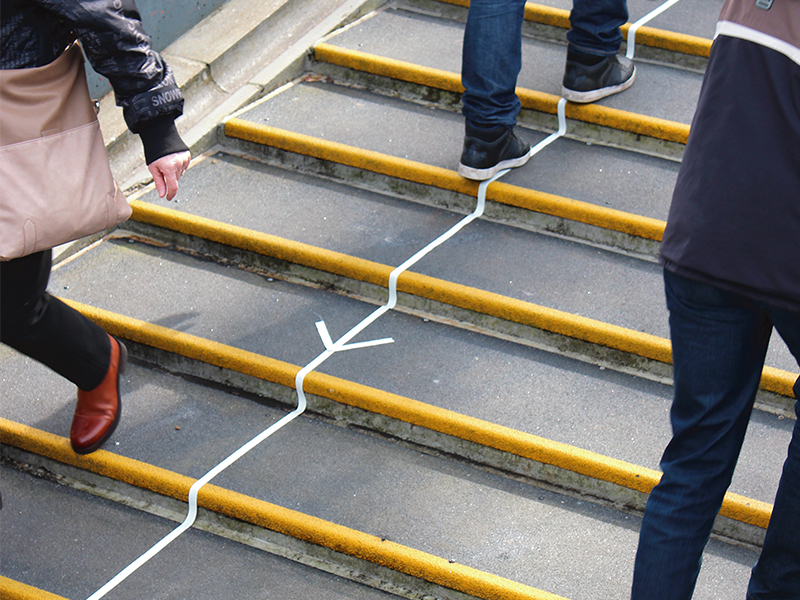 When French choreographer Joanne Leighton gets to work, not only the inhabitants of Graz, but the whole city itself starts to move. Right in the middle of Stadtpark the human landscape "Made in Graz" is formed, which then huddles together and disappears in the ground, only to re-emerge again later.
La Strada festival also offers diverse nouveau cirque: Belgian artist Danny Ronaldo performs in a tent, while Australian company Gravity & Other Myths show us circus art in a public space with their show "A Simple Space". Spanish Compania Maduixa enthral the audience with a touching stilt dance. The festival's opening act, FLIP Fabrique's dynamic stage play, will take place in the opera house.
For one week everything revolves around performances, interventions and installations, which quickly occupy the city's public spaces and squares. Will there still be enough space for everyone? Werner Schrempf mentions a fundamental democratic principle: "As long as there is a majority willing to share, there is enough space for everyone. I think that people are very interested in sharing. And that one has to support this." Especially nowadays.
La Strada 2019
26.07. – 03.08.2019
various locations
Graz
www.lastrada.at