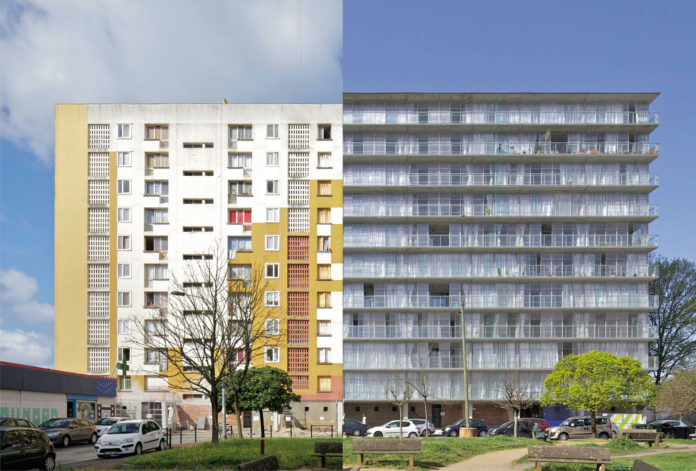 15.05.2019 – 05.10.2019; Vorarlberg
Pleasure and luxury for everyone. The French architects Lacaton & Vassal create more for less.
The architects Anne Lacaton and Jean-Philippe Vassal follow a special approach: to create open spaces and "luxurious" living spaces for everyone. Thanks to simple and industrial materials, they are able to produce affordable yet architecturally high-quality living space.
One example is the experimental terraced house settlement Cité Manifeste in Mulhouse. An oversized greenhouse construction on an exposed concrete base meets the demand for more space and enables the residents to control the room climatically with flexible elements.
By means of projections of numerous buildings and studies, the exhibition shows this social and sustainable approach of the two architects and also opens up conceptual alternatives to current discussions in social housing. Large-format projected photos of the transformed spaces are complemented by architectural concepts of public buildings and their design methodology through slideshows.
Lacaton & Vassal: Inhabiting
15.05. – 05.10.2019
vai Vorarlberger Architektur Institut
Marktstraße 33
6850 Dornbirn
v-a-i.at