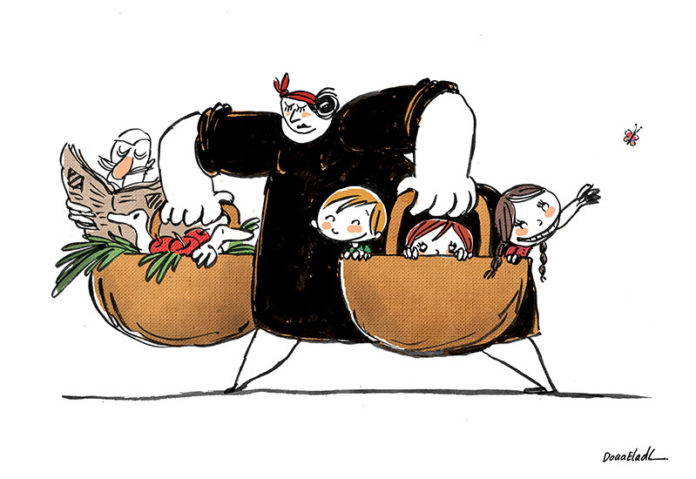 16.05.2019 – 30.10.2019; Linz.
In merciless cartoons, the Egyptian cartoonist Doaa El-Adl focuses on women and their problems, breaking many a social taboo.
The solo exhibition "A Woman's World" at the Schule des Ungehorsam (School of Disobedience) shows cartoons by the Egyptian cartoonist Doaa El-Adl. In the selected drawings, El-Adl focuses on women and their life situations, thus turning them into heroines.
The artist, who lives in Cairo, draws for the independent daily newspaper "Al Masry Al Youm". She is known for her critical cartoons on political, religious and social issues. Doaa El-Adl courageously and directly addresses difficult social problems, breaks taboos and often triggers heated discussions with her works.
"There are some cartoonists who only do light, funny drawings. I think that the role of caricature is much bigger than that [. . . ] We don`t have the luxury to ignore things like freedom of expression or women`s Rights." (Doaa El-Adl in an interview with Deutsche Welle on 08 March 2019)
The artist is present in September to the days of disobedience. In a panel discussion on Friday, September 27, the artist will talk about her work.
Doaa El-Adl: Die Welt der Frau
16.05. – 30.10.2019
Schule des Ungehorsams
Tabakfabrik Linz, Bau1, 1. Stock
4020 Linz
www.schuledesungehorsams.at

Tage des Ungehorsams (Days of Diobedience)
21. – 29. September 2019