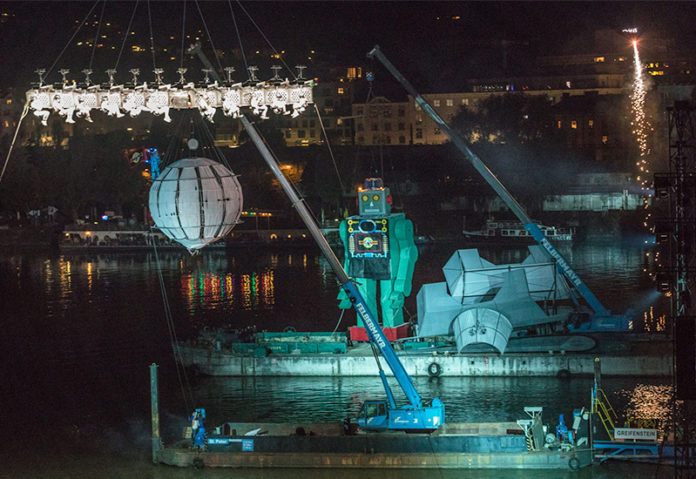 04.09.2019 – 11.10.2019; Linz.
Happy Birthday, Anton, happy Birthday Brucknerhaus!
2019 is the 45th anniversary of the opening of the Brucknerhaus and at the same time the 195th birthday of Anton Bruckner. Under the motto "New Worlds – Bruckner and the Symphony", the International Bruckner Festival invites to set off for new horizons performing all nine of Bruckner's symphonies. From September 4 (Bruckner's birthday) to October 11 (Bruckner's anniversary of death) 2019, 27 concerts will take place in Linz and the surrounding area.
Bruckner's symphonies have their roots in tradition with one leg, with the other they enter "New Worlds". This tension between old and new, between tradition and innovation, is part of the essence of Bruckner's symphonic oeuvre, which is illustrated by a cyclic performance of Symphonies 1 to 9. Renowned Bruckner interpreters such as Valerij Gergiev, Markus Poschner, Philippe Herreweghe, Neeme Järvi and Eliahu Inbal could be won for this symphonic cycle.
As was the case last year, however, this does not mean that only works by Bruckner can be heard. Sir András Schiff, Piotr Beczala, Thomas Hampson and other leading artists will also perform works by other composers who are in some way connected to Bruckner, including Ludwig van Beethoven, Robert Schuman, Antonin Dvorák and Franz Schubert.
Internationales Brucknerfest Linz
04.09.2019 – 11.10.2019
various locations
www.brucknerhaus.at
Highlights of the Programme:
14.9., 19:30, Großer Saal Brucknerhaus Linz
Cameron Carpenter, Bruckner Orchester Linz & Markus Poschner
17.9., 19:30 Großer Saal Brucknerhaus Linz
Sir András Schiff, Pianorecital with compositions by Ludwig van Beethoven and Robert Schumann
18.9., 19:30 Großer Saal Brucknerhaus Linz
Orchestre des Champs-Élysées, Collegium Vocale Gent & Philippe Herreweghe
1.10., 19:30, Mittlerer Saal Brucknerhaus Linz
Nobuko Imai & Auryn Quartett
3.10., 19:30, Mittlerer Saal Brucknerhaus Linz
Pianorecital: Aaron Pilsan
Compositions by A. Bruckner, Franz Schubert & Robert Schumann
6.10., 19:30, Großer Saal Brucknerhaus Linz
Recital with Piotr Beczała & Helmut Deutsch