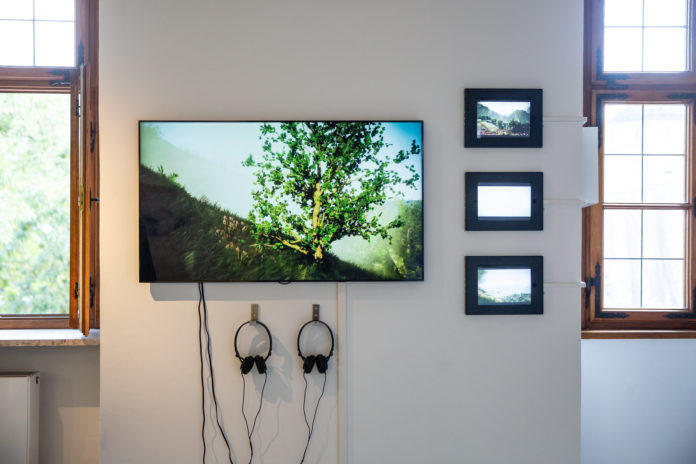 05.09.2019 – 15.09.2019; OK im OÖ Kulturquartier, Linz.
Creativity and Pioneering spirit at 40!
In 2019, Ars Electronica celebrated its 40th anniversary and once again awarded prizes and presented current technical, artistic and social developments in the digital media sector.
The Prix Ars Electronica 2019 counted a total of 3256 entries from 82 countries. The category "Artificial Intelligence & Life Art" was offered for competition for the first time and immediately received 840 submissions. The "Computer Animation" category received 835 submissions, the "Digital Musics & Sound Art" category 873. The Austria-wide category u19 – CREATE YOUR WORLD this time focused on "Young Creatives" between 0 and 14 as well as "Young Professionals" between 14 and 19 and recorded 708 submissions.
The Golden Nicas of 2019 went to Kalina Bertin, Sandra Rodriguez, Nicolas S. Roy and Fred Casia from Canada, Paul Vanouse from the USA, producer and composer Peter Kutin and Alex Lazarov from Vienna.
OK CyberArts 2019 – Prix Ars Electronica Exhibition
05.09.2019 – 15.09.2019
OK im OÖ Kulturquartier
OK Platz 1
4020 Linz
www.ooekulturquartier.at