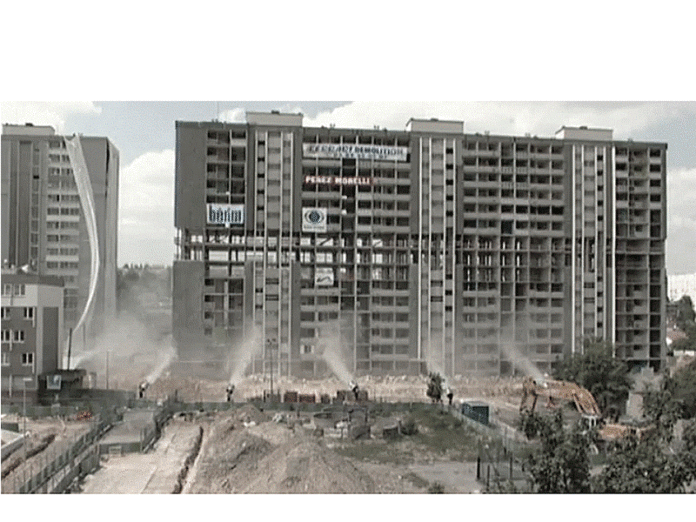 13.09.2019 – 17.11.2019; Graz.
Life on the edge: photographs of urban spaces where social considerations make room to economics.
The Berlin artist Peggy Buth directs her gaze, and that of her camera, to the failure of social utopias in urban space. She documents both the economic and the racist exclusion of people in urban peripheral zones. Her research takes her from France to the USA and back to Germany.
Buth visits places that are marked by immigration and industry and are often instrumentalized as projection surfaces for threat scenarios. Starting with the northern Paris suburbs, whose decay she documents, through social housing projects in the US state of Missouri to the socially downgraded districts of the north of Essen. All the documentaries that the artist has captured photographically or in video form have one thing in common: they get to the bottom of the various forms of social exclusion and local discrimination.
Vom Nutzen der Angst – The Politics of Selection
Peggy Buth
13.09.2019 – 17.11.2019
Camera Austria
Lendkai 1
8020 Graz
camera-austria.at