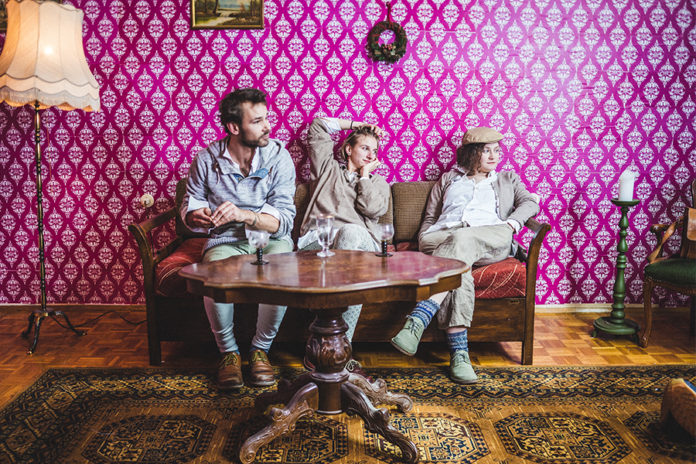 21.11.2019 – 23.11.2019; Graz.
Pop music from Styria: loud and trendy!
The festival STYRIAN SOUNDS presents from 21 – 23 November 2019 Styrian pop music "live on stage" from and for the local scene! A comprehensive exhibition of the regional pop cultural work in Styria will be offered, supplemented by Visual Arts, Dj Culture, Radio features and various workshops.
The Apine Dwellers, Die Niachtn, Gnackwatschn, Mavi Phoenix, My Ugly Clementine, Paenda, Sladek and many more will be seen and heard on stage.
Styrian Sounds – Festival of Styrian Popculture 2019
21.11.2019 – 23.11.2019
p.p.c. – ProjektPopCulture
Gesellschaft zur Förderung der Popkultur und der Kulturwirtschaft m.b.H.
Neubaugasse 6
8020 Graz
www.styriansounds.at