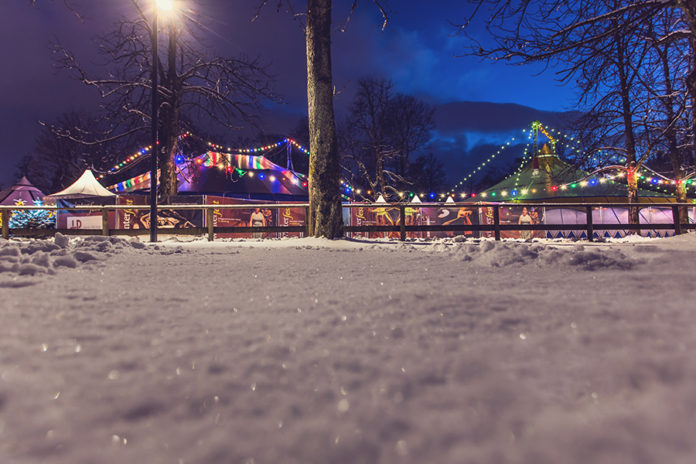 28.11.2019 – 06.01.2020; Salzburg.
Contemporary circus in a winterly setting: The Winterfestival opens up new worlds of circus art in the Volksgarten Salzburg.
At the end of November, the largest festival for contemporary circus in the German-speaking world takes over the Volksgarten Salzburg. With its circus art, the Winterfestival conjures up magical moments of joy and pause during the hectic pre-Christmas period.
Circus companies, mostly from France, but also from Spain, Switzerland and Great Britain, have already performed in the tents. The spectrum of performances ranges from fine arts to performing arts with dance, music, drama, acrobatics or puppet theatre.
New artistic director David Dimitri will be responsible for the Winterfestival's programme and works in close cooperation with Salzburg's cultural scene.
28.11.2019 – 06.01.2020
Volksgarten
Hermann-Bahr-Promenade
5020 Salzburg
www.winterfest.at