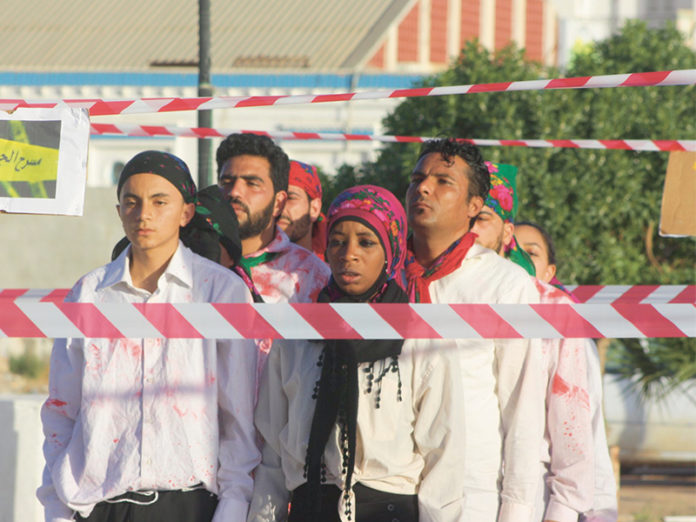 Art & Dialogue. The International Cultural Section of the Austrian Foreign Ministry focuses on the art of encounter.
Crises arise above all where dialogue fails. This is just as true on the private, municipal or national level as it is on the international stage
In many parts of the world we can observe an increasing polarization and sometimes radicalization of parts of society. Global inequality and regional conflicts trigger migratory flows that lead to the clashing of different cultures and in many places to the strengthening of populist and nationalist movements. This also impacts the relations between states.
What now?
How can the capacity for dialogue be established and maintained in a permanently overexcited present? This question is the subject of a handbook by the International Cultural Section of the Austrian Foreign Ministry entitled "The Art of Encounter". It makes it clear in a multifaceted, methodically structured and often directly transferable way that the generation and maintenance of resilient bases for dialogue are art and craft at the same time.
"Life is the art of encounter." – Vinicius de Moraes
The contributions in the book are mainly written from the perspective of foreign policy "relationship work".
Much of this, however, can be transferred quite generally to socio-political fields of action beyond diplomacy. The challenges we face today in intercultural dialogue, in dealing with hatred on the Internet, or the filter bubble effects generated by the algorithms of social media platforms affect all social and political levels.
The authors' contributions range from interreligious dialogue and language acquisition to science diplomacy. However, the book focuses on the role of art as a means of establishing relationships: "Relationships that include an artistic dimension can lead to a particular closeness," says Teresa Indjein, head of the Section for International Culture.
The handbook "The Art of Encounter" comprises a broad spectrum of topics, all of which are subordinated to one guiding theme: How can we lay the foundation for a future in which dialogue is the basis for a common us?
The book is available free of charge as a PDF file on the Internet.
The Art of Encounter
www.bmeia.gv.at/europa-aussenpolitik/auslandskultur/publikationen/