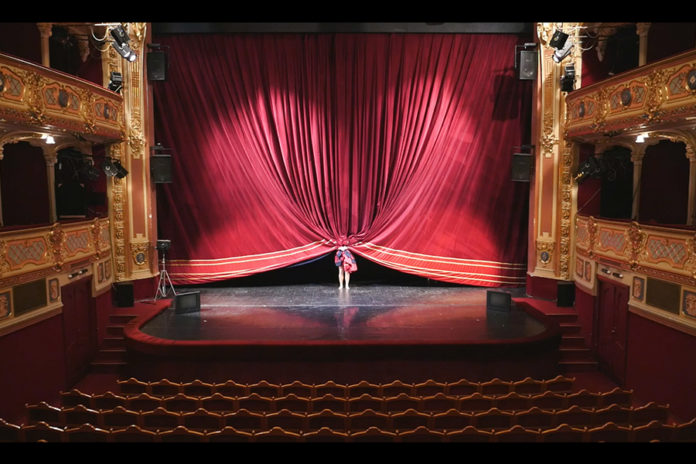 03.10.2019 – 23.02.2020, Linz.
Curtain up for Klasse Kunst
In 2019, the "art class" educational format will once again be dedicated to a special theme of contemporary art and will work it up playfully and vividly for a young audience.
The exhibition focuses on questions around artistic positions in the fields of performance, theatre, reenactment and tableau vivants. What role does the production of a material work of art play as the goal of artistic action? How do visual art and theatre overlap, or where are performances, costumes or role-plays used in contemporary art?
Using exciting artistic positions, the exhibition explores the mechanisms of temporary art forms, among other things, and playfully explores intersections and differences between visual and performing art.
KLASSE KUNST wants to be understood as a field of experimentation in which teaching art within an institution can be conceived in a different way, questioning and renegotiating its own roles and those of its visitors in relation to the museum.
The exhibition design and the therein proposed forms of art education intertwine with the exhibited works to form a narrative whole.
With works by: Irene Andessner, Josef Bauer, Willi Dorner / Lisa Rastl, VALIE EXPORT, Mira Gáberová, Steven Cohen / Marianne Greber, Martin Klimas, Jakob Lena Knebl, Andreas Mühe, Leonhard Müllner / Susanna Flock, Klaus Pichler, Jianan Qu, Barbis Ruder
Klasse Kunst VII

Opening: 02.10.2019 | 19.00
Duration of exhibition: 03.10.2019 – 23.02.2020
Landesgalerie Linz – Gotisches Zimmer
Museumstraße 14
4010 Linz
www.landesmuseum.at