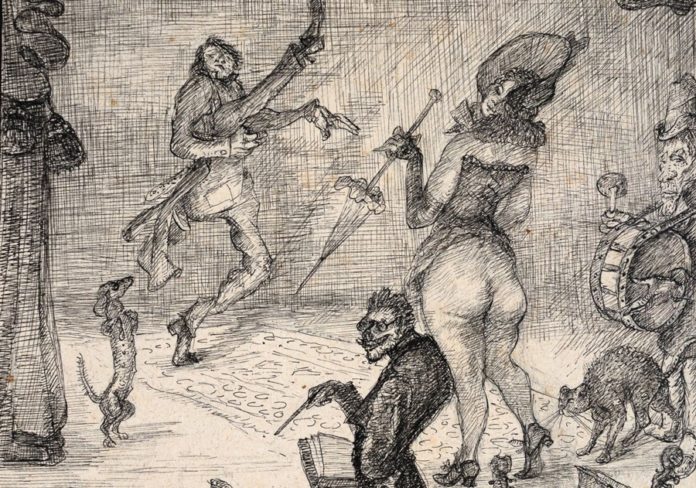 17.10.2019 -19.01.2020; Linz.
Demonic seduction and deception.
At the same time as the exhibition "La Bohème – Toulouse-Lautrec and the Masters of Montmartre", demonic seductresses of Alfred Kubin will be presented in the Kubin Cabinet of the Landesgalerie Linz. Similar to Toulouse-Lautrec, many of Kubin's depictions of women come from the world of cabaret and theatre. This is especially true of his works from the turn of the century.
The classical motif of the professional seductress also found its way into his work. However, female beauty is deceptive. Behind the tempting women lurks death in the form of venereal diseases, especially syphilis.
Dämonische Verführung. Alfred Kubins Frauendarstellungen
17.10.2019 -19.01.2020
Landesgalerie Linz
Kubinkabinett
Museumstraße 14
4010 Linz
www.landesmuseum.at